Apple's latest iPad is sleek, powerful and bound to be snapped up by the masses. But what you may not have heard is when pre-orders will be available, which mobile carriers will offer service on the device and what it is going to be called.
For those answers and more, here are four things you may not know about the new tablet.
Pre-Orders
If you want to pre-order the new iPad, you'll have to wait a few extra days to receive it. That's because it looks like Apple has run through its first batch of new iPads set aside for online orders. When Apple announced its third generation tablet on March 7, shipment was set at March 16. Now, if you check Apple's site you'll see that date has been pushed back to March 19 in the U.S., reports TheNextWeb.
It's not a huge delay, but it does indicate consumers are eagerly grabbing up the new iPad, enough so to disrupt shipping dates.
The delayed online shipment date doesn't apply to iPad availability at brick-and-mortar stores later this month. That's because Apple normally allots a different amount of product for its retail outlets compared with what it sets aside for online orders.
Sprint Rumor
When Apple unveiled the new iPad, Sprint wasn't mentioned as one of the carriers that would get it.
Even so, Engadget is floating a rumor that the Sprint-flavored version has shown up in Best Buy's database. That wouldn't be a surprise considering Sprint is rolling out LTE and plans to reach about 275 million U.S. residents with it by early 2014. The cellular version of the new iPad is 4G LTE compatible.
Verizon Hotspot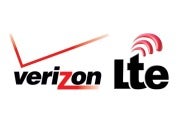 There's great news for Verizon customers who want to share their ultrafast 4G connection with other devices via Wi-Fi, Bluetooth or USB.
According to Macworld, Verizon will offer the personal hotspot function at no extra charge, which is different from its policy regarding the iPhone, which requires an additional $20 per month for tethering.
The Name
Apple is not giving the new iPad a number, but is simply referring to it as "the new iPad." To eliminate confusion, you'll notice if you order one online Apple designates the new one as "third generation" in parenthesis as you check out.
Want to peruse the many features of the new iPad? Demonstrations abound on the Internet. Here's one.
Follow Christina on Twitter and Google+ for even more tech news and commentary and follow Today@PCWorld on Twitter, too.