The bad press Google received about changes in its privacy policy hasn't hurt the search giant's popularity among Net ferrets, according to reports released Friday by comScore and the Pew Internet and American Life Project.
During February, when the hysteria level about the privacy changes were at their height, Google still garnered 66.4 percent of all searches made on the Web, a slight increase over the previous month's 66.2 percent share, according to comScore.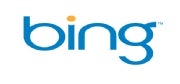 In a distant second place was Microsoft's Bing, with 15.3 percent, compared to 15.2 percent in the previous month.
Yahoo, which uses Bing's search engine, slipped during the period, to 13.8 percent from 14.1 percent.
The Yahoo-Microsoft combined share also dropped during the month, to 29.1 percent from 29.3 percent in January.
Bringing up the rear of the standings were Ask, with a share that remained unchanged during the period at three percent, and AOL which fell to 1.5 percent from 1.6 percent.
Don't Search Me, Users Say
Pew's survey on search engines explains why Google remains the top dog in the market. It found that 83 percent of the more than 2200 people it surveyed used Google for their search needs.
Finishing behind Google in the poll was Yahoo, with 6 percent of the respondents. That's a far cry, Pew noted, from 2004 when 26 percent of those surveyed said they used Yahoo, compared to 47 percent for Google. Yahoo ditched its search engine for Bing in 2009.
Pew's survey uncovered strong negative feelings by searchers about engines collecting data about them. Nearly two-thirds (65 percent) of the survey sample frowned on engines using data collected from them to rank future search results.
Nearly three-quarters (73 percent) of the respondents did not want engines tracking their searches to personalize them in the future and 68 percent opposed targeted advertising because they did not want their online behavior scrutinized by a search engine.
As opposed as those surveyed were to those behaviors by search engines, however, only 38 percent of them had a clue on how to limit the data collected about them on the Net.
On the plus side for search engines, confidence in search results remain relatively high. For example, 91 percent of the respondents said they found or mostly found what they were looking for with the search engine that they used.
In addition, nearly three quarters (73 percent) believed search results were accurate and trustworthy, almost two-thirds (66 percent) thought results were fair and unbiased, and more than half believed that over time the quality of search results had improved (55 percent) and that they had improved in relevance and usefulness (52 percent), too.
While the reports from comScore and Pew suggest that Google's privacy changes and the heated discussion over search engine tracking that surrounded it haven't tarnished the image of search engines among their users, the Pew survey does indicate that searchers don't want their activity on the Internet tracked nor do they want their search results tampered with based on past behaviors.
Follow freelance technology writer John P. Mello Jr. and Today@PCWorld on Twitter.