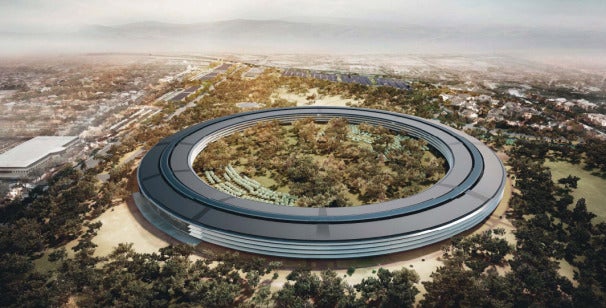 Apple likes to cloak its new products in mystery, so it seems fitting that visitors to its new energy-efficient headquarters won't be able to see much of the building from the road.
New drawings show the landscaping at the Cupertino, California campus will be extensive — the spaceship-like building will be entirely surrounded by a thick layer of trees, mostly apricot. There also will be jogging paths and walking trails.
Apple also plans to power the headquarters with its own energy center that will run mostly off the grid.
Groundbreaking for the new headquarters is planned for later this year, with completion scheduled for 2015.
Like just about everything Apple, the facility will be impressive — the 2.8 million-square-foot, four-story circular structure will have huge walls of glass that let Apple employees look out from both sides of the ring onto park-like landscaping. The headquarters will accommodate up to 13,000 employees and contain a 1000-seat auditorium, 300,000 square feet of research facilities and underground parking.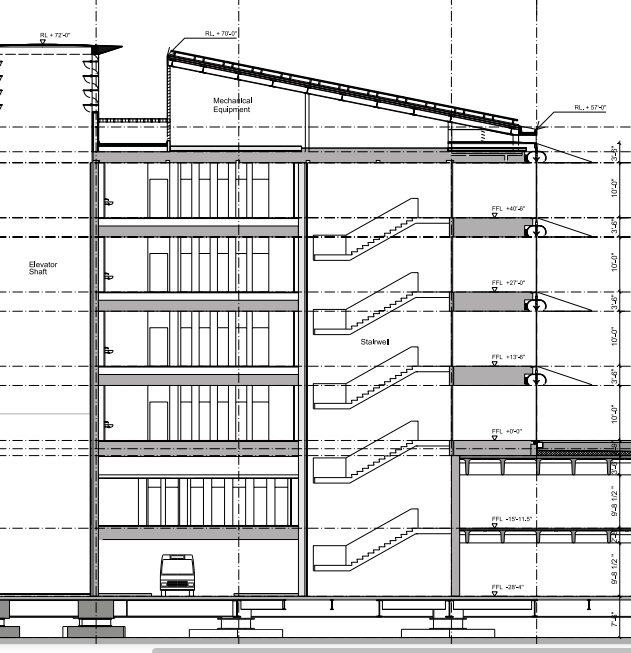 According to Apple Insider, most of the power for the facilities will come from an "on-site low carbon Central Plant" and solar power. The updated plans feature in-depth sketches that detail how the headquarters will be outfitted with solar panels that will ring the top of the building. The Cupertino power grid will be used as a backup electrical supply.
The late Apple founder Steve Jobs, who proposed the project to the Cupertino City Council last June, had said Apple plans to keep its existing headquarters building at 1 Infinite Loop in Cupertino.
Want to see more renderings of what the new Apple headquarters will look like? Check out the Apple Campus 2 page at the City of Cupertino's website.