App developers are more concerned than ever about the privacy implications of apps that detect and store the physical locations of the people using the apps.
Data privacy is a big topic of conversation here at SXSW this year — far more so than last year, it seems. Numerous panels are dedicated to the subject, including one that focused on the location-detection aspect of data privacy.
These days, most devices are connected devices and many of them contain cellular, Wi-Fi, and GPS radios that can detect your location. Apple found itself in hot water last summer when it admitted that the iPhone collects user location data and stores it in an unencrypted file on the phone.
This gets dangerous when you consider some of the privacy-infringing things that can be done with your location data. Your wireless company, for instance, detects and stores your whereabouts every time your device connects to the network, which is constantly. Law enforcement doesn't always need a warrant to get that data in many cases; and in states when it does, a warrant can be issued without your knowledge.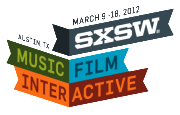 But the more likely horror story is the scenario when some company or mobile website collects your location data, then misuses or loses the data. Data breaches are becoming larger and more common, where personally identifiable information — including location information — is stolen by people who may use it in harmful ways.
As with any new tech people are going to try to use them for all sorts of things, but there are a lot of good things [location-detection technology] can be used for, like finding the locations of people on the ground who might be in danger, says SXSW keynote speaker and tech consultant Amber Case.
"There is a dialog opening up in this industry on this subject now, and only when a dialog is started will system be developed to deal with this issue," Case says.