Sometime early in this century nerdiness and geekiness began to merge with hipness, an idea unthinkable in the modern world but entirely possible in the so-called postmodern one we live in now.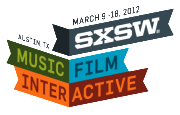 Nowhere is this new class of hip nerd more on display than the SXSW Interactive conference in Austin, Texas (aka Geek Spring Break), which kicked off this weekend.
Lots of people here are wearing skinny jeans, Vans, and T-shirts with hip/ironic/fashionable designs on the front. Tattoos here and there. But many of these people are coders; they talk about coding languages and interface design. Nerdy stuff.
Many people still know "South-by" as an indie music festival, but the interactive conference, added a few years ago, has emerged as a sort of Sundance for digital media. In the age of the cool geek, the people who are here for the Interactive conference are virtually indistinguishable from the people in town for the music festival.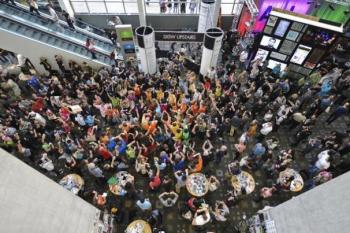 These cool nerds are also extremely smart, driven, optimistic, and fun to talk to. Young entrepreneurs and coders come here from everywhere, hoping to hook up with institutional or angel investors, coders, collaborators, and media. Investors make the scene hoping to find the next Facebook or Zynga.
Along with the geeks, the "suits" are here too. The interactive advertising business comes to town to look for new ideas for tracking and selling to online consumers. Major companies like Pepsi come to town hoping that some of the SXSW juice might rub off and make the brand more appealing to the younger and hipper class.
Does any of this actually work? Sometimes, yes. After all, SXSW gave Twitter and Foursquare their start. At any rate, SXSW has become a major meeting of minds and talent in the interactive industry and the ecosystem of companies that service it in one way or and other. Great BBQ, too.