Buying the new iPad on launch day this Friday is a tricky task, but it's not impossible. Apple says demand for the new iPad is "off the charts," so if you want to pre-order one online now, it won't reach you until next week at the earliest. That means your best bet to get one this weekend is to head out to a brick and mortar store.
Delivery times for online pre-orders with Apple for the new iPad have slipped to up to three weeks now, so if you are eager to get your hands on the shiny new slate, here are your other options:
Apple Stores
Apple will begin selling the new iPad in its retail stores on March 16, and this is the most likely place to pick up one on Friday, as its own retail stores usually have stock priority over other retailers.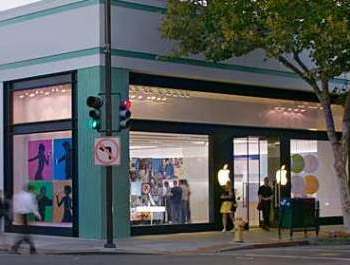 Some shoppers are already lining up outside Apple stores around the world to make sure they get their slice of the new iPad, so chances are you will have more luck if you visit a less traveled Apple Store.
Apple is no longer taking pre-orders for pick-up on the day of sale or making store reservations, so it's best to find your nearest Apple Store and call ahead on Friday morning to check if they have in stock your desired model. This applies especially if you are looking for the less expensive models, which tend to fly off the shelves the quickest.
Carrier Stores
Most AT&T and Verizon carrier stores will also stock the new iPad, and this is the most likely place where you can get a WiFi+4G model.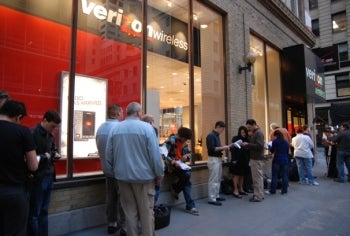 Find your nearest AT&T or Verizon stores, but keep in mind that small stores will have a limited number of new iPads on launch day, and the lower-capacity models will be the first to go. AT&T and Verizon are not taking pre-orders or making in-store reservations for Friday.
Retailers
Your third option to get a new iPad this weekend is your local Best Buy or RadioShack. Best Buy doesn't take pre-orders or store reservations but will stock limited numbers of the new iPad on Friday. Find your nearest RadioShack or Best Buy and give them a call on Friday morning to check their stock levels.
You can alternatively pre-order the new iPad with RadioShack, but this process is a bit complicated: the pre-order must be made in-store and requires you purchase a $50 gift card that can be used towards picking up the new tablet – so you can just show up and queue on Friday to pick up your new iPad.
Follow Daniel Ionescu and Today @ PCWorld on Twitter