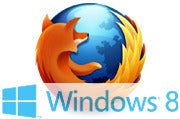 A Mozilla engineer says development of a touch-centric version of Firefox for Windows 8 has begun in earnest and also highlighted a few interesting details about Web browsing in Windows 8.
A proof of concept version of Firefox for Windows 8 is scheduled to be up and running before the summer, and a beta version is scheduled to be ready during the second half of 2012, according to Mozilla's Firefox roadmap.
To be clear, Mozilla doesn't have anything close to a working browser for users to try out yet. Right now, Firefox on Windows 8 is just a basic application that can launch, but doesn't have any actual Web browsing capabilities, according to a blog post by Brian Bondy, a Firefox platform engineer.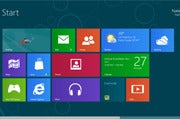 Metro-style Enabled Desktop Browsers
Once it's ready, Firefox on Windows 8 will belong to a new class of apps called Metro-style enabled desktop browsers. Basically, this means that you only have to install Firefox once and it will be available as both a desktop and touch-friendly Metro-style app. Bondy believes this will allow Mozilla to offer a powerful Metro version of Firefox that is equal to the "classic Desktop browser."
There is, however, a catch to using Metro-style browsers on Windows 8. You can only use the browser set as your system default for the Metro interface, according to a Microsoft whitepaper (DOCX). Let's say you have Internet Explorer 10 set as your default browser in Windows 8. You can, as always, launch any browser you want using the classic desktop interface in Windows. If you wanted you could even run IE10 and Firefox simultaneously in the Windows 8 desktop. On the Metro side, however, you could only use IE10 to access the web since that is set as your default browser.
You can change your system default to Firefox by either changing your settings through the Control Panel or agreeing to set Firefox as your default when you install the app. But doing that appears to mean IE10 would then be unavailable to you while in Metro. That could change by the time Windows 8 launches, but currently you're only able to use one browser at a time in the Metro interface. Of course, that doesn't really matter too much right now, since IE10 is the only Metro browser available to Windows 8 Consumer Preview users.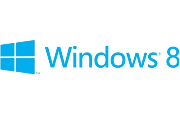 Windows Store
It's not clear if Firefox for Windows 8 will be available in the Windows Store (Microsoft's retail front for Metro-style apps), but Bondy said you would still be able to download Firefox for Windows 8 from Mozilla's Website.
Another question is whether Firefox in Metro will be able to support plugins such as Flash. Responding to a reader question, Bondy said he wasn't sure if Firefox would be able to support Adobe's Web video browser plugin. Microsoft in September announced the Metro-style version of IE10 would be "plugin free" and as HTML5-compatible as possible. It's not clear if Microsoft's decision would affect how competing browser operate in Windows 8's Metro interface.
Bondy also wasn't sure whether Firefox for Windows 8 would support ARM-based tablets.
These are still early days for Firefox on Windows 8 so many questions will likely be answered in the coming months, especially once Mozilla has working versions of its browser ready for public testing. In the meantime, Firefox fans looking to switch to Windows 8 can rest assured their favorite browser will be available in the upcoming version of Microsoft's OS.
Connect with Ian Paul (@ianpaul) on Twitter and Google+, and with Today@PCWorld on Twitter for the latest tech news and analysis.