The final release version of Firefox 11 isn't scheduled to make its official debut until Tuesday, but–as so often happens–it's shown up early.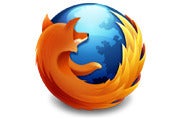 Though some download links published in early reports appear to have been since taken down, there are still some third-party sites where a stable Firefox 11 can apparently be found, including Download Crew and Major Geeks.
At least one report suggests that one more update is still on the way before the browser's official release by Mozilla, however, so if you do check out an early version, you'd be wise to refresh it in a day or two.
In any case, this newest version of Mozilla's popular open source browser entered beta in early February, and it's particularly notable for a number of new features for both users and developers. Here are some of the highlights of what you can expect to find in Firefox 11.
1. Migration from Chrome
Whereas previous versions of Firefox offered migration tools only for Internet Explorer and Safari, this new version adds the ability to import bookmarks, history, and cookies from Google's Chrome browser as well.
2. Add-On Synchronization
Add-ons are a key part of the Firefox experience for many users, and a new Add-on Sync tool lets users synchronize add-ons across platforms so they can work smoothly and continuously across computers, no matter where they left off. To use the new tool, users simply enable it in the Preferences window on the Sync tab.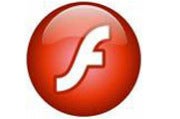 3. Flash for Android
Starting with version 11, it looks like Firefox for Android is now compatible with Adobe Flash on Android 2.3 and earlier. Support for Flash on Android 3.0 and later will come in a later release, the Mozilla team says.
4. Faster Page Loads
Support for the SPDY protocol has been added to Firefox 11, enabling faster page loads than were possible previously. All pages are loaded on SSL with SPDY, so browsing is also more secure, Mozilla says.
5. Developer Tools
Finally, a bunch of new tools for developers include support for the CSS text-size-adjust property and the new, WebGL-based "Tilt" tool for 3D website visualization, among many others.