Happy Monday! I hope you all aren't totally zombified after the switch to Daylight Savings Time over the weekend. Do you think it's a good thing? Bad thing? How about cyborg snails? Justin Bieber in Lego form? That's just some of the fun (?) stuff in GeekBytes for March 12, 2012.
Call me crazy, but I actually look forward to Daylight Savings time, even if it means I lose an hour of sleep. In return, I gain an hour of sunlight in the evening, which means that for several months it'll actually be light out when I get home from work. Gasp! But not everyone sees it the way I do: Gizmodo lists several reasons–backed up by actual data (pish-posh!)–for why Daylight Savings sucks. Me, I'd be perfectly fine if we stayed on Daylight Savings all year, but feel free to share your thoughts in the comments.
For those of us with greenish thumbs, snails are an obnoxious garden pest. For the fine folks at Clarkson University on Potsdam, New York, they might be perfect for turning into cyborgs. The researchers found a way to make snails become tiny living power plants. Geekosystem says these cyborg snails will likely end up being used for military recon. Me? I still see obnoxious garden pests.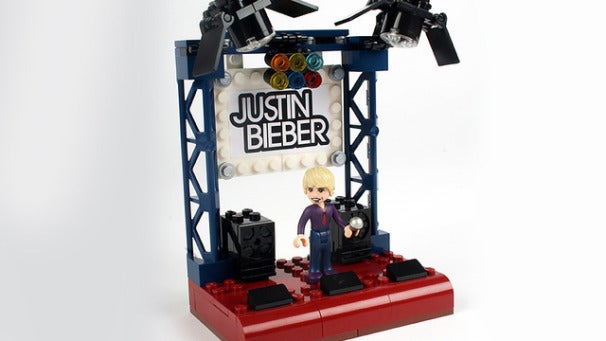 We love Lego Cuusoo, a site where anyone can pitch an idea for a Lego kit. If enough people like it, Lego will consider actually producing it. This one, though, must not happen. No. No. No. No. No.
Got an iPhone and iPad? Why not turn them into a virtual musical instrument. The Futulele is a synthesizer app-case combo that lets you combine your iGadgets into one really expensive ukulele. It's a cool concept, though. Check the video:
Let's do this again tomorrow.
GeekTech Must-Reads…
Get more GeekTech: Twitter – Facebook – RSS | Tip us off