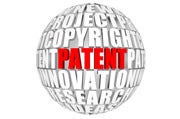 Yahoo has filed a lawsuit against Facebook, claiming that the social networking giant is infringing on 10 patents.
According to the lawsuit, which was filed in the U.S. District Court for the Northern District of California, "Facebook's entire social network model, which allows users to create profiles for and connect with, among other things, persons and businesses, is based on Yahoo's patented social networking technology."
Facebook says that it's "disappointed" that Yahoo has decided to resort to litigation, but Yahoo contends that it is "confident it will prevail."
Facebook is supposedly infringing on Yahoo's advertising, privacy, customization, social networking and messaging patents, and others.

Yahoo's advertising patents include four patents related to generating ads that relate to users (like Facebook's personalized ads that include users' friends info) and monitoring ad clicks for click fraud. Yahoo's privacy patents include two patents that allow users to customize how information is shared (like Facebook's privacy settings — but perhaps a little more coherent).
Yahoo's customization patents include two patents related to customizing a Web experience based on users' needs and interests (like Facebook's "Like" button). Yahoo's social networking patent is about letting users customize info about themselves, join groups of people with similar interests, and share information; Yahoo's messaging patent encapsulates e-mail, instant messaging, and "other messaging communication" on social networking websites.
In the lawsuit, Yahoo notes that Facebook founder Mark Zuckerberg "has conceded that the design of Facebook is not novel and is based on the ideas of others." Yahoo backs up this claim by quoting Zuckerberg himself: "The thing that's been really surprising about the evolution of Facebook is — I think then and I think now — that if we didn't do this someone else would have done it. Getting there first is not what it's all about."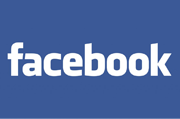 To me that just sounds like Zuckerberg is conceding that "being first" isn't necessarily the most important thing.
Yahoo says Facebook is infringing on patents in "messaging, news feed generation, social commenting, advertising display, preventing click fraud, and privacy controls." Yahoo also claims that, before it adopted Yahoo's "patented social networking technology in 2008," Facebook was considered one of the "worst performing Internet sites for advertising."
Yahoo is asking that Facebook pay triple damages and all of Yahoo's legal costs, and that Facebook be "permanently enjoined" from further infringement of the patents in the suit.
It's not very surprising that Yahoo, which is reorganizing itself under new chief executive Scott Thompson, is making its move right now. After all, Facebook is about to go public to the tune of billions of dollars, and companies are more vulnerable when they're in the IPO process. Yahoo sued Google for allegedly infringing on patents just before the search giant filed its IPO. The case was eventually settled.
According to professor Colleen Chien at Santa Clara Law in Silicon Valley, "when a company is about to go public, the last thing it needs is to get involved in a knock-down, drag out litigation fight."
In other words, Facebook might be more willing to settle because it's in the IPO process. Yahoo's timing seems to be just right.