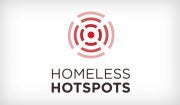 A New York-based marketing firm is drawing the ire of online critics thanks to Homeless Hotspots, a recently ended homeless relief experiment at SXSW in Austin. As its name suggests, a homeless hotspot is a person equipped with a 4G Mi-Fi device selling SXSW attendees Wi-Fi access at a suggested donation rate of $2 per 15 minutes. All proceeds from paid Wi-Fi access go directly to the person selling the Wi-Fi time.
The program consisted of 13 homeless people such as Clarence, a hurricane Katrina survivor, and Stacia, who has been living on the street for nearly 10 years. Each homeless person wore a T-shirt that says, "I'm [First Name], A 4G Hotspot." Underneath that message were instructions on how to get online using an SMS shortcode with the name of the homeless person. The Homeless Hotspots concept was created by marketing firm BBH in collaboration with Front Steps, an Austin homeless relief organization.
Slippery slope
The basic objection to the idea is that Homeless Hotspots turned a poor person into an object of convenience for privileged middle-class people loaded up with smartpones, laptops and iPads looking for Wi-Fi access. You can easily imagine an unsettling scenario where Clarence is selling access to multiple people at once, when a young girl looks up from her laptop and says," Hey, Clarence, can you come a little closer to me, I'm losing my wireless signal, that's perfect, now don't move for a second, OK?"
Some are also objecting to the fact that Homeless Hotspot T-shirts don't say, "I'm Clarence, and I'm selling 4G Wi-Fi," but rather, "I'm Clarence, A 4G Hotspot," a phrase that reduces a human being into nothing more than a functional piece of hardware.
Not so?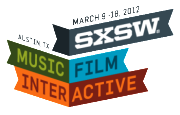 But BBH, the firm behind the idea, disagrees, calling Homeless Hotspots an experiment to modernize the concept of street newspapers, such as Boston's Spare Change News. These papers are sold on street corners of cities across the U.S. covering homeless issues and providing financial support for those who sell them. Unlike newspapers that few are likely to read, however, Homeless Hotspots allows people to make a living selling a service that people may actually need.
The homeless people selling Wi-Fi access don't appear to mind either, according to several interviews with program participants. Homeless Hotspot participant Jonathan told Good Magazine that he didn't find the job demeaning and prefers it to other manual labor jobs available during SXSW. BuzzFeed spoke to Melvin, another Hotspot participant, who said he didn't find it demeaning, but did not yet know whether the experiment was worth it financially because participants in the program have yet to be paid.
It's hard to know what to make of a program like this: Is it a unique idea to help homeless people sell a service that also helps them, or is it something straight out of a dystopian novel? At the very least, it's getting people to talk about the problem of homelessness in America.
Connect with Ian Paul (@ianpaul) on Twitter and Google+, and with Today@PCWorld on Twitter for the latest tech news and analysis.