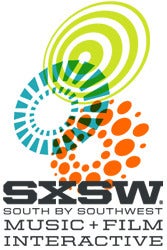 Here at SXSW this week I've spotted plenty of buzzed-about products and tech, but five apps and Web services stand out. Offerings from Sonar, Vox.io, Personal, Correlate, and BrandYourself.com each impressed me for having just the right mix of relevance and usefulness and offered an innovative approach to solving real problems.
These apps include one that makes it super simple to make phone calls without cell service, an app that pushes you and your business up in search results, one that introduces you to people you might like, another that analyzes your business's e-mail, and a service that banks and protects your personal data.
Here's a closer look at five products I believe have a fighting chance to make a difference in people's lives in the year ahead.
Sonar: Six Degrees of (Digital) Separation
Sonar, one of a new breed of "ambient social networking" apps, is an iPhone app that can detect where your friends are and what they're doing and saying at any given time. But that's just the start. Sonar also searches through many different kinds of publicly available social media information (tweets, Foursquare check-ins, Foursquare data, event RSVP lists, and Instagram pictures) to find commonalities between people (also running the Sonar app or not) who might enjoy meeting each other. Example: Sonar detects that two blocks away my friend is at a patio bar. It also detects that another person close by who checked in via Foursquare is a Facebook friend of another person I know. And, wouldn't you know it, that this person works for the same company I do (Sonar knows this from her LinkedIn profile) and recently tweeted about a band I like.
Knowing all that, and knowing where the person is right now, I can shoot out a tweet to her saying "Hey, I'm a friend of so-and-so and work at the same company you do. I would like to introduce myself." At that point the conversation can easily jump from the digital world into the real world, and I can feel assured that I'm not imposing on someone who doesn't want to be bothered. Sonar is able to establish personal connections by cross referencing Foursquare, Twitter, Facebook, and LinkedIn contacts of two people in close proximity. Sonar now runs on iOS and has a beta for Android. I have yet to try it in the real world, but on paper, it looks very promising. Vox.io: Not Your Average VoIP Service
Vox.io is an iPhone app that makes connecting with people by voice or video simpler than I've seen with any other service. It requires nothing more than a Wi-Fi connection to place calls between users, but it can also work with traditional phone numbers routing Wi-Fi-connected handsets to landlines. The service is free between Vox.io users, while calls routed between the Vox.io app and traditional phones cost 1 cent per minute for domestic calls and 10 cents per minute for international calls. The rates are very similar to those of Skype and Google Voice.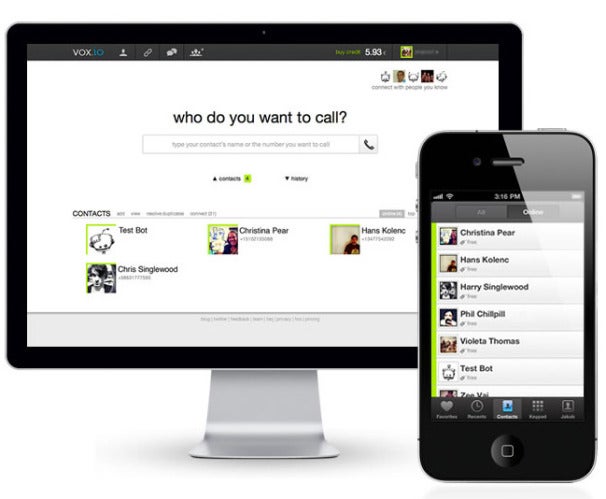 What makes Vox.io amazing is how easy it makes initiating calls. You can invite a non-Vox.io-using friend to a call by sending them a simple link via e-mail, Twitter, IM, or Facebook; when they click the link on the other end, two large squares appear on their screen—a green one saying "accept," the other a red one saying "reject." After the friend hits "accept," the call is connected. You can create a group call by sending the same link to a group of friends. You can also "search and call," wherein you search for another Vox.io user using the terms "call [your friend's name here]" within the app. Next, just click the contact's name, and the call is initiated. Personal: Putting 'Private' Back into Personal Info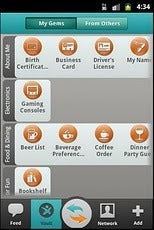 The CEO of the firm Personal, Shane Green, says he has the cure for the anxiety people have over their personal data shared online at sites such as banking, ecommerce, and social networks. Personal treats your personal information — from personal, financial, health, and shopping habits — as precious commodities to be locked up tight and protected in one place.
The idea is that one day, Personal will serve as a marketplace for your personal data, data that can be bartered, shared, or exchanged with third-party services. That's better than the way it works today, says Personal, where Web services just take your data and treat it as a their own commodity.
Right now Personal offers a secure place to bank your personal data and throws in a set of tools to manage your online identity. Personal then gives you easy ways to give other Web companies access to your data on your terms, not theirs. This is a complete reversal from the way it works now, where we hand over our personal data to large companies like Facebook, and they decide what to use it for, Green says. Aside from the convenience and control you get, your agreement with Personal might assign real value to your data, in a legal sense. Personal chief policy officer and general counsel Joshua Galper explained to me that right now there is no basis in the law to say that my personal data has real property value. It is considered to be "information" by the courts, not property. The devices that carry your data, like smartphones or computers, are considered property, but not the data itself. But when you sign an "owner data agreement" with Personal, you enter into a contract with the company. And if some company misused or lost the data it "borrowed" from your Personal account, they would be in violation of that agreement, and could be held liable on that basis. Personal can run on your desktop, and the company has a cool Android (and soon an iPhone) app. You can divide up your personal data into all kinds of categories from health information to financial to social. Correlate: Culling Insight from E-mail Overload

The e-mail analytics tool Correlate was originally developed to help members of Congress manage and make sense of all the email coming in from constituents. But it can be used by any organization–even small businesses–that has a lot of email coming in, and no good way of doing triage on it and no way of learning anything from it. The tool hooks up with your inbox or inboxes and begins to manage everything that's coming in, and labels, flags, and categorizes it all by the content of the email and who is sending it. That alone is a great improvement for some organizations. But the tool also does some basic analysis of the messages, seeking to derive things such as senders' sentiments so that the recipient can learn about the major themes in the correspondence. That can give a company valuable insight fast on problems that need to be addressed. The developer of Correlate, called IB5K, built the same kind of tools for the then-presidential hopeful Barack Obama's campaign in 2008. Since then, Correlate has been in use at various offices of members of Congress. Correlate is available on a subscription basis. It's free for personal use (Gmail required); Basic is $150 a month, and rates go up to $1000 a month for IB5K's Custom solution.
Brandyourself.com
Search Engine Optimization (SEO) should be on the minds of small business owners and job-seekers all the time. It determines how highly the information about yourself or your business shows up in Google searches. It makes the difference between whether you are seen or not, or whether or not what is seen is positive or negative.

SEO is a mysterious science, but the main goal of BrandYourself.com is to take the mystery out of it. The service, which has just launched, examines your site's URL or other links (your LinkedIn page, your Facebook page URL, and so forth), then gives you specific steps to make those pages rank higher in Google search results. At the BrandYourself website you can view your link's current ranking, and find out how many steps you can still take to improve it. The site also gives you a profile page where you can track all the links you are trying to push up.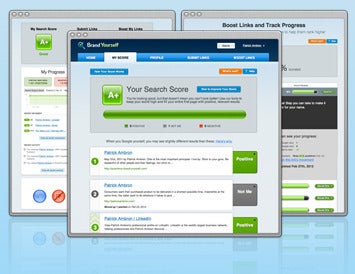 Small businesses often hire firms like Reputation.com to help them suppress negative links (such as reviews) in the results, and they pay thousands of dollars to do so. Reputation.com and its "search engine scientists" also find it necessary to "mystify the whole process," says BrandYourself.com cofounder Patrick Ambron. You can boost three of your links (your business URL, your LinkedIn profile, and your Facebook page, for example) for free, and then you pay $9 per month to boost more and continue using the service. Paid users also get to know the search terms being used to find their links, and they get alerts of major changes in traffic numbers, among other things. Those are the best apps I saw today, but tomorrow is a new day with many more apps to see. I will be blogging throughout the day tomorrow as I find more apps that might really be useful. Stay tuned.