Firefox 11 may have made an early debut on third-party download sites over the weekend, but there's been some uncertainty regarding the timing of the official release of the software.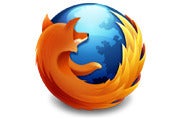 Though March 13 has been the scheduled release date for the free and open source browser, Mozilla on Monday announced that the new version wouldn't be officially rolled out on Tuesday after all.
"This week we will release another update, but not on Tuesday as we typically do," began Jonathan Nightingale, Mozilla's senior director of Firefox engineering, in a blog post on Monday.
In an update added on Tuesday morning, however, Mozilla said that Firefox 11 will be available today for manual updates, but that the automatic rollout will happen later.
The Patch Tuesday Problem
Two reasons were originally cited by Nightingale for the initial delay.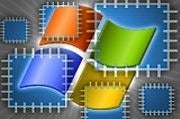 First was the fact that Microsoft will release one of its scheduled monthly "Patch Tuesday" updates to Windows today. "Those updates have interacted badly with our updates before," Nightingale wrote.
Mozilla doesn't have any specific reason to expect problems this time around, but "we'd rather take a day or two to understand the impact before we update all of our users," he said.
'A Security Vulnerability'
Mozilla's second original reason focused on security.
Specifically, the nonprofit organization was "waiting for a report from ZDI about a security vulnerability that may affect this new version of Firefox," Nightingale explained on Monday, referring to security firm TippingPoint's Zero Day Initiative.
In the update, however, he noted that the vulnerability had turned out to be "one we had already identified and fixed through our internal processes." So, "this eliminates the need for us to delay this week's releases, and we will be shipping them later today."
Whether there was any effect of the results of the recent Pwn2Own contest wasn't made clear.
Manual Updates on Track
In any case, the bottom line is that security concerns don't appear to be an issue any longer, but Patch Tuesday will delay at least by a little bit the automatic updates to Firefox 11.
Of course, manual updates are apparently still on track, so if you're champing at the bit for the new release, you should be able to get it later today from the Firefox site.