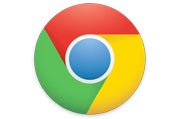 Windows 8 is shaping up to be a new battleground for the browser wars, with Google confirming plans for a Metro-style version of Chrome.
An unnamed Google representative revealed the company's plans to Mashable. The official said Chrome for Windows 8 will be based off the existing desktop browser, as opposed to the Android version of Chrome. Google will improve touch support on the desktop side, but will also build a Metro version for the tablet-friendly side of Windows 8.
"Our goal is to be able to offer our users a speedy, simple, secure Chrome experience across all platforms, which includes both the desktop and Metro versions of Windows 8," the Google representative said. Google hasn't announced any features for Windows 8 Chrome.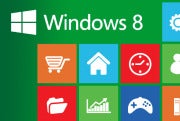 This week, Mozilla revealed plans to bring its Firefox browser to Windows 8. In a blog post, Mozilla engineer Brian Bondy explained that browsers can have special privileges in Windows 8. Technically, they're desktop apps, but they can also include a Metro-style version that runs within Windows 8's touch-optimized interface. To use the Metro-style app, users must set the browser as the default in Windows 8.
Although Microsoft and Google have become rivals in recent years, Google can't afford to ignore Windows 8. Microsoft's Internet Explorer 10 serves as the default browser, with Bing as its search engine, which means Google could lose a lot of its bread and butter search business if Windows 8's Metro interface proves popular. In Windows 8, Chrome's goal will be the same as it's always been: Keep users hooked on Google Search.
Follow Jared on Twitter, Facebook or Google+ for even more tech news and commentary.