Remember that Portlandia episode, in which the couple in the restaurants wants to know everything about the chicken they're ordering (if not, check it out below)–where it was grown, what it ate, what it did during the day, what it thought about? They finally decide to just go visit the local farm where the chicken grew up.
Believe me, there are people like this in the real world (my brother, for one), in San Francisco, Berkeley, Santa Monica, Brooklyn, and in Portland. While the Portlandia example is an extreme one, we really should know more about the meat we eat. A soon-to-be launching web service called AgLocal plans to provide most of those answers to people who like to eat meat. AgLocal will let meat eaters buy meat from ranchers that are nearby. Consumers will not have to rely on the huge corporate feed yards that grow the meat far away then send thousands of miles through a distribution system to a grocery store and (finally) to your table. Users will be able to select the cut of meat they want, and a number of local ranches will light up on a map at the AgLocal website. The user can then select one of the ranches and learn all about how the ranch grows the meat, what the animal was fed, etc. Speaking from experience, locally-grown meat tastes much better. It tastes like meat and has far more flavor than what you buy at the grocery store.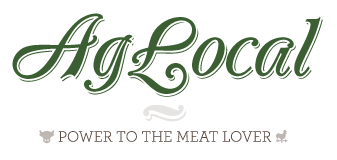 Nathain Jones, who presented AgLocal to a panel of venture capitalists here, has been going out and forming deals with ranchers (60 have signed up so far) that will allow them sell their meat direct to consumers via the AgLocal website. This would cut out much of the cost and hassle of the current distribution system and allow the rancher to get more money per cut of meat. Jones says the service will be launching in San Francisco and New York this summer, and will soon become available in other parts of the country as more agreements with local growers are made. I have high hopes for AgLocal. Not only is the startup going to provide a great service for consumers, but it might very well help people eat better by demonstrating that the existing corporate food system is not the only way.