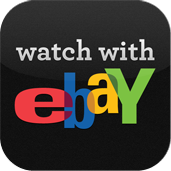 At South by Southwest Monday, eBay announced the launch of a new iPad app called Watch With eBay. The app was originally a feature from the eBay for iPad app (launched last November), but the company spun it off into a separate product.
The new app syncs up local cable programming with eBay searches. It knows what's on TV because it pulls local programming schedules from the cable companies. While you're sitting there on the couch watching you favorite show, the app shows what shows are on and you just pick the one you're watching.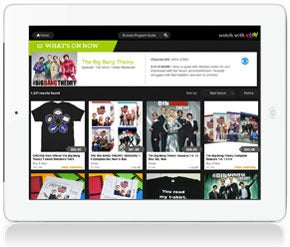 Watch with eBay then shows you a bunch of products on eBay that bear the brand of the show or have something to do with the show. This could include anything from the latest fashion trends at red-carpet awards shows to sports memorabilia, DVDs, autographs, and other items related to your favorite shows and actors. Big deal, right?
eBay wants to do far more with the app than that. eBay wants to be able to sell viewers the products (and similar products) that appear in the show–a dress worn by one of the main characters, for example, or a piece of personal technology used by another. eBay would have to get the information about clothing products from wardrobe people on the shows and from others who decide which products appear.
This, of course, could be a big, big business. Companies are already paying megabucks to place their products in TV shows. eBay is providing a direct channel for people to buy the products from the couch.