Fans of Linux Mint may recall the project's decision late last year to include the DuckDuckGo search engine among the default features of its latest release, also known as Linux Mint 12 "Lisa."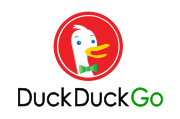 That decision proved a bit controversial–primarily because of DuckDuckGo's ties to Microsoft's Bing–but there's no denying there were compelling reasons for the switch.
Not only is DuckDuckGo built on open source software, but it also doesn't track users: no personal information is collected, shared, or used to customize individual users' search results. So, anyone searching on a particular term in DuckDuckGo will get the same results.
Don't try that at home if you're using Google.
Concerns about Mint's use of DuckDuckGo died down pretty quickly after the announcement was made, but recently DuckDuckGo has emerged into the limelight again. The reason this time? None other than its adoption by yet another distro.
'A Truly Private Search Experience'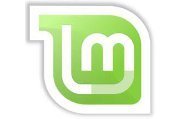 Yes, PC-BSD–which currently occupies the No. 19 spot in popularity on DistroWatch's list of page-hit rankings–on Tuesday announced that it has added DuckDuckGo to its own stable of applications as well, where it is now included in Firefox in a list of suggested search engines.
"DuckDuckGo is a general-purpose search engine that offers real privacy, less spam/clutter, and instant answers," the PC-BSD announcement explains. "Well-known and widely acclaimed for its privacy policy, DuckDuckGo does not store or track user information, ensuring a truly private search experience."
DuckDuckGo also offers benefits including the capability to use shortcuts to directly search many websites, and instant answers that provide topic summaries from a variety of Web sources, the PC-BSD team notes.
Open Source in the Lead
I did a few quick searches recently to see how DuckDuckGo compares with Google–on the term "PC," for example–and their results were pretty similar.
It's also worth noting that usage of DuckDuckGo is apparently increasing dramatically.
Even as Ubuntu Linux begins to incorporate privacy safeguards into the operating system itself and Firefox-style "Do Not Track" features become ubiquitous in Web browsers, it's particularly interesting to see the growing acceptance of this increasingly open, privacy-focused search engine as well. When it comes to privacy, it's starting to look like free and open source software is leading the way.