Americans Elect and its website AmericansElect.org, an Internet platform where people can nominate a candidate for president, won the People's Choice Award at the 15th annual South by Southwest Interactive Awards ceremony. The winner is chosen by a public vote of SXSW attendees on their favorite of a small group of finalists.
To give some idea of the award's predictive power, last year's winner was Groupon. Americans Elect is completely independent of the party system in US politics, and independent of the traditional election contribution system. It's not an activist site, a social experiment or a game. The presidential ticket chosen by the organization's delegates (now more than 400,000 of them) will appear on the ballot in November alongside candidates from the two parties.
You can vote for a candidate at Americans Elect and vote in the normal primary system. You just have to be registered to vote.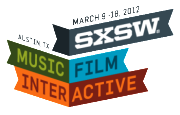 The website also provides some neat and tidy ways for you to get your mind around the issues and prioritize them. It also sets up online debates and caucuses as the nomination process moves forward.
Americans Elect's win might be explained by a technological approach to elections whose time has come, and an abiding frustration among Americans with elected officials in Washington and the system that put them there.
Americans Elect may not be a big factor in the coming election, but it may prove that it works. Heaven knows that there are all kinds of fraud and security issues to work out, but the site — or some other site or sites like it — is very likely going to become a big part of the way we elect candidates in some future election.