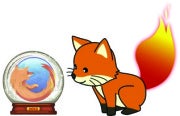 Mozilla has released an informal progress report on improvements made to Firefox this year, hailing such developments as add-on compatibility and synchronization improvements, silent updates, better organization of development tools and a number of planned Web platform updates.
The report also included a rundown of 2011 achievements, including moving to a rapid release schedule, improving performance and memory usage, adding Do Not Track to protect privacy and releasing a version of the browser for the Android operating system.
Backward compatibility of add-ons in Firefox have always been nettlesome to many users of the browser, so from Firefox 10 forward, add-ons are made compatible by default, Mozilla's technical evangelist, Robert Nyman, wrote at the hacks.mozilla.org blog.
He added that 25 billion items have been synched using Firefox's synch feature so it has been extended to synching add-ons, too.
"Silent updates" have also been implemented this year "to cater to update fatigue" — no doubt a symptom of the new rapid development cycle, according to Nyman. "It means that start-up and shutdown of the Web browser won't be affected by installation routines," he added.
Silent updates caused some concern when they were introduced, especially in the security community, where some felt the process could be exploited by hackers.
Nyman also noted that version numbers for Firefox would dwindle in importance for consumers in the coming months, although they would still be important to developers.
Version numbers have also been a controversial subject in the Firefox community. A tempest was created last year when Firefox's product manager, Asa Dotzler, suggested Mozilla do away with version numbers entirely in the browser's "about" box. Instead of a version number, consumers would see something like "Firefox was updated 20 minutes ago. You have the latest version of the program."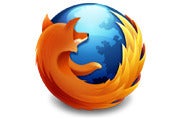 A number of Web platform improvements in the pipeline were also cited by Nyman. They include support for real-time audio, video and data communications between two Web browsers; improvements in bi-directional and full-duplex communication over TCP; improved performance with all kinds of content, as well as with high latency websites; better Web app support; and support of key capture in full-screen mode and the ability to use a mouse as a game controller as well as a pointer.
Mozilla released the 2012 Firefox roadmap in February.
Follow freelance technology writer John P. Mello Jr. and Today@PCWorld on Twitter.