It was just a few weeks ago that the Linux Mint project's new Cinnamon desktop was declared officially stable–just a few short months since it was born, in fact–but on Wednesday the project team behind it unveiled a major new release packed with several new tools.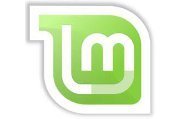 "We've been reading your feedback with a lot of attention," wrote founder and lead developer Clement Lefebvre in the official announcement of the new release. "Most of the things you've asked made it to this release."
Featuring almost 270 changes since the last version debuted, Cinnamon 1.4 is available for Linux distributions including not just Mint 12 but also Ubuntu 11.10, Fedora 16, OpenSUSE 12.1, Arch Linux, Gentoo, and Frugalware. Download instructions are included on the software's download page.
A New Overview Mode
Chief among the new changes served up in Cinnamon 1.4 is a new overview mode for workspace management.
Included in past Cinnamon versions was "Scale," an overview mode that resembles the Compiz Scale plugin and depicts all windows from the current workspace in a grid on-screen so users can select the one they're interested in.
With Cinnamon 1.4, however, a new option is available as well. Dubbed "Expo"–and similar in many ways to the Compiz plugin by the same name–this new overview mode zooms out of the user's current workspace and shows all the workspaces on the system. From there, users can switch to the workspace they want or drag and drop windows from one workspace to another.
'You're the One Who Decides'
Also new with Expo is more flexible workspace management.
"Workspace management is fixed in Compiz (done via configuration) and missing in GNOME Shell (automated by the desktop)," Lefebvre wrote. "In Cinnamon you're the one who decides how many workspaces you need, when you want to create new ones, and when you want to remove the ones you don't use."
The screenshot below shows the new Expo overview.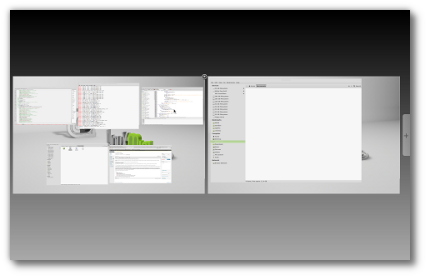 Support for 39 Languages
Now with support for 39 languages, Cinnamon also includes a new Settings applet and a Panel Edit Mode as well as new configuration options and improvements to menus, windows lists, applets, and settings, as well as numerous bug fixes and other tweaks.
Cinnamon, of course, is a fork of the GNOME Shell interface used in the controversial GNOME 3 desktop. For those unimpressed by Ubuntu's Unity or GNOME 3, it's exciting to see Mint's new alternative evolving so rapidly.