Apple's new iPad is out of stock online, and so the only way to get one on launch day is to brave the iLines. This means waking up early, praying for good weather, and huddling with strangers for a few hours — all so you can have the latest gadget before everyone else.
Still interested? Getting a new iPad on Friday won't be easy, but it can be done. Here's what you need to know before you head out the door.
New iPad Basics
The new iPad has a "retina" display with four times as many pixels as the iPad 2. Its A5X chip has the same dual-core processor as its predecessor, but it's got a quad-core graphics processor and, according to reports, 1GB of RAM. The rear-facing camera is now 5 megapixels, and features image stabilization, face detection, and auto-focus.

The design is a bit thicker and heavier than last year's iPad, but otherwise looks the same. Prices are the same as previous years: starting at $500 for a 16GB, Wi-Fi only model, and starting at $630 for a 16GB, Wi-Fi + 4G LTE (from AT&T or Verizon) model. Reviewers have mostly been impressed with Apple's new tablet.
The Apple Store Opens Early
Apple stores will open at 8 a.m. on Friday, and will sell iPads on a first-come, first-serve basis. Customers will be limited to two iPads each, so don't get any ideas about snagging a dozen and selling them on eBay. Apple stores will likely have the longest lines, but they'll also have the most units in stock, making them a safe bet if you wake up early enough.
Verizon and AT&T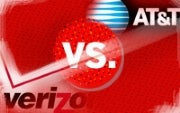 Verizon will begin selling 4G iPads online at 3:01 a.m. Eastern time on Friday, and in stores at 8 a.m. local time. The carrier does not require a data plan, and does not charge activation fees. See Verizon's Website for data plan details.
AT&T hasn't said what time it will start selling the 4G iPad online, but stores will sell them first-come, first-serve basis during regular business hours. There's no activation fee, but AT&T requires you to purchase at least one month of data with the new iPad. See AT&T's Website for data plan details.
Other Retail Stores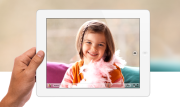 The new iPad will be available at Best Buy, Radio Shack, Sam's Club, Target, and Walmart. The lines will likely be shorter than the Apple Stores, but these stores will have a smaller inventory.
Here's a quick overview of each retail store selling the new iPad:
Best Buy: The stores I spoke with said they'd be selling the iPad on a first-come, first-serve basis during regular store hours. Many stores open at 10 a.m., but some open earlier. This could be a good option if you need extra beauty sleep.
Radio Shack: Not all the stores I spoke with will have iPads in stock on launch day. Instead, these stores will take orders on a first-come, first-serve basis when the store opens, and then ship from a warehouse to your home for free within three to five days. This is a good choice if you don't need an iPad this weekend, but you also don't want to wait two to three weeks. Radio Shack also accepts old iPads as trade-ins, though you might want to check other buyback services first.
Sam's Club: One store said it wasn't sure when the new iPad would be coming in. Another said it was only expecting 64 GB models, and that the store opens early for Business and Plus members, which means regular members may miss the first crack at a limited supply. This doesn't seem like a great option for waiting in line.
Target: Stores are selling the new iPad on a first-come, first-serve basis during regular store hours. For many locations, that's 8 a.m.–same as the Apple Store.
Walmart: If you live near a 24-hour Walmart, reports say the big box store will start selling the new iPad at 12:01 a.m. on Friday morning. According to Gizmodo, Walmart will sell a "limited supply." This could mean just a handful (think single digits), so you may want to get in line early. Only 24-hour Walmarts will sell the iPad at 12:01 a.m. — all other Walmarts will open at their normal time.
How Early Should You Arrive?
If you're really in it to win it, you have a few factors in your favor this year (compared to last year's launch):
The iPad 2 launched in the evening, instead of the afternoon, so there was no early wake up to scare off late sleepers.
The iPad 2 wasn't available for online pre-order, which meant everyone who wanted one on launch day had to wait in line.
The iPad 2 was available in fewer countries overseas, which meant more resellers braved the lines for a quick buck.
Still, if the early-morning sales of the iPhone 4S last year are any indication, you should expect big lines for the new iPad. During the iPhone 4S launch, customers in Santa Clara, California, were lined up at 4 a.m. for the latest phone from Apple.
If this sounds like too much work (or too much waiting in line), you may have luck doing a late morning sweep of Apple stores and other retailers, especially if you're not particular about storage capacity and color. After last year's iPhone 4S launch, some stores still had certain models in stock after the lines dispersed. Waiting for the lines to clear is a risky move, but it could pay off if you're a flexible shopper.
Reserve One Online . . . Just in Case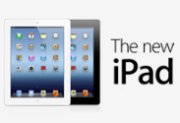 Although Apple's online store lists a shipping delay of two to three weeks for all models of the new iPad, there's no rule that says you can't order an iPad online, try to pick one up in a store, and then cancel your online order if you manage to get your hands on one. If you're dead-set on having a new iPad, consider reserving one online before the wait gets any longer — just in case the iLines don't pan out.
Follow Jared on Twitter, Facebook, or Google+ as well as Today @ PCWorld for even more tech news and commentary.