Throngs of tech enthusiasts, hoping to buy a new iPad on the first day of its release, will likely endure long lines at Apple Stores on Friday. And after unboxing the object of their desire, they'll immediately seek out apps that exploit the tablet's dazzling Retina display, which has a resolution of 2048 by 1536 pixels.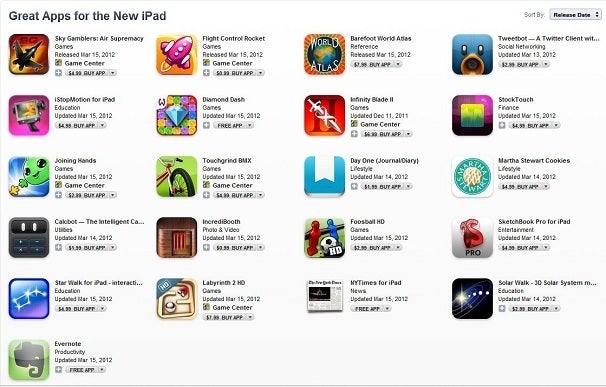 Well, there's good news: new iPad buyers will find a small but interesting assortment of Retina-ready iPad apps in Apple's iTunes Store, which already lists nearly two dozen apps that have been optimized for the tablet's high-res display. Here are some noteworthy selections:
SketchBook Pro for iPad
Version 2.3 of Autodesk's professional-caliber drawing and painting app supports the Retina display, and features a canvas size of 2048 by 1536 pixels with 6 layers. Other enhancements include improved pan/zoom performance and 30 levels of undo/redo.
Star Walk for iPad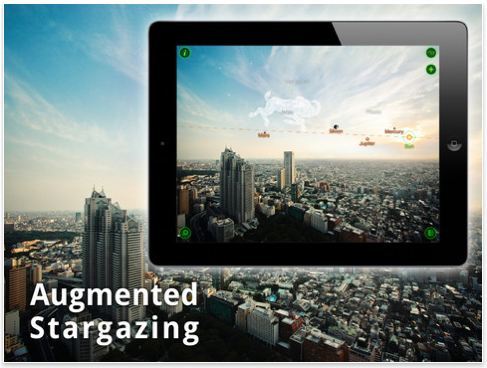 This uber-cool astronomy app is ideal for Apple's "resolutionary" display, and developer Vito Technology has wasted little time in releasing an optimized version. Featuring new, high-res textures for constellations, planets, and satellites, Star Walk can display up to 200,000 objects on the 3rd-generation iPad's screen, compared to a mere 10,000 on the iPad and iPad 2.
NYTimes for iPad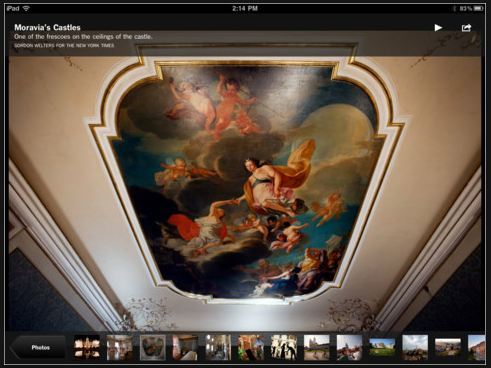 This app has been optimized for Retina readers, resulting in crisper fonts and dazzling graphics for The Gray Lady's iPad-toting subscribers. New version 2.2 also lets you highlight and copy article text and look up word definitions.
Evernote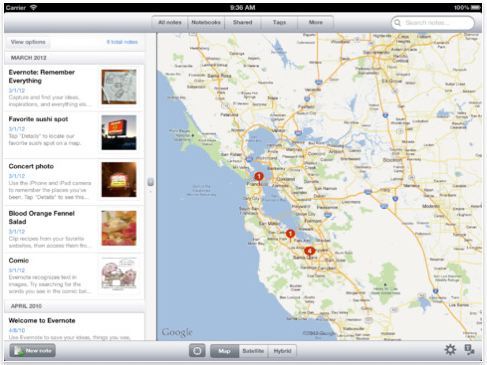 In addition to being optimized for the Retina display, Evernote version 4.1.9 delivers several bug fixes and improvements, including indentation support for checkboxes and note title suggestions.
Kindle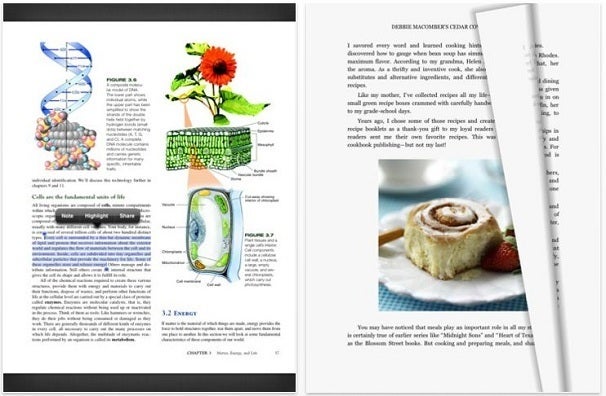 Version 3.0, in addition to promising sharper text and graphics, also gives iPad users access to more than 400 magazines and newspapers available on the Kindle Fire, including Cosmopolitan, Food Network Magazine, Martha Stewart Living, Men's Health, and Popular Science.
Contact Jeff Bertolucci at Today@PCWorld, Twitter (@jbertolucci) or jbertolucci.blogspot.com.