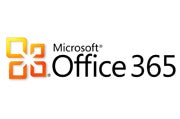 Microsoft has lowered the prices of some editions of the Office 365 cloud collaboration and communication suite, which was launched about eight months ago and competes directly with Google Apps and other similar products.
Office 365 offers hosted email and productivity and collaboration applications for companies, government agencies and schools. It comes in a variety of editions, all priced differently on a per-user, per-month subscription basis. In most editions, it includes hosted versions of Exchange, Office, SharePoint and Lync.
In a blog post, Microsoft said it is lowering the prices because the cost of running Office 365 has dropped since its launch.
"As we rapidly add customers, the cost to run Office 365 becomes more efficient. This is the beauty of the cloud where we can deliver economies of scale through our worldwide data centers and economies of skill with our engineers, administrators, and support teams operating the service," wrote Microsoft official Kirk Koenigsbauer.
Prices for the four plans for midsize businesses and enterprises, labeled E1, E2, E3 and E4, dropped, in that order, from US$10 to $8; from $16 to $14; from $24 to $20; and from $27 to $22.
Office 365 also comes in a plan for small businesses, called P1, which has a 50-user limit, and in an email-only option with just Exchange Online, as well as in other alternatives. The price for the P1 plan remains the same at $6 per user, per month.
Meanwhile, plan A2 of the upcoming Office 365 for Education will be free for students, faculty and staff, and prices for other education plans for staff and faculty have been "reduced significantly," a Microsoft spokeswoman said via email. The A2 plan includes hosted Exchange, SharePoint, Lync and Office Web Apps. Office 365 for Education will be launched in the summer.
A caveat is that the new prices apply only to new customers and to existing customers when their contracts are up for renewal. If, for example, a company is in the sixth month of a one-year Office 365 deal, they will pay the old, higher prices for the remaining six months, and renew the contract at the new, lower prices.
Customers who select the enterprise plans — E1 to E4 — sign up for annual contracts, while small companies that choose the P1 plan renew on a month-to-month basis.
Juan Carlos Perez covers enterprise communication/collaboration suites, operating systems, browsers and general technology breaking news for The IDG News Service. Follow Juan on Twitter at @JuanCPerezIDG.