The FCC's proposal to kill LightSquared's planned LTE network would violate the fledgling carrier's property rights by taking away its spectrum and destroying its multibillion-dollar investment in mobile broadband, LightSquared argues in a formal comment to the agency.

Shutting down its project would also violate the public interest by eliminating a potential mobile competitor that would sell network capacity to any carrier, LightSquared said. But the prospects of LightSquared ever launching its network look dim after the FCC's action and the loss of its main partner, Sprint Nextel, which terminated a 15-year network-sharing deal with LightSquared on Friday.
LightSquared hopes to build a nationwide LTE network that uses spectrum adjacent to the band used by GPS and sell service on it wholesale to other mobile operators. Under an agreement with the FCC, it is required to make service available to 260 million U.S. residents by the end of 2015. But on February 15, the U.S. Federal Communications Commission proposed indefinitely suspending the company's authority to build a land-based network and canceling a conditional waiver that is key to LightSquared's plan. It acted on the basis of tests that it said showed harmful interference between the proposed network and GPS.
The proposal kicked off a period for public comment that ends this week. On Friday, LightSquared was set to submit its own comments on the FCC's plans. The document, a summary of which was provided to reporters before the filing, includes points the company has laid out before as well as positions that sound like potential arguments in a lawsuit.
Wants FCC to Hear Plan
LightSquared said the FCC must consider solutions to interference that LightSquared has proposed, which the carrier charged that the GPS industry has blocked. If the FCC concludes those solutions won't work, it has to work with LightSquared and the National Telecommunications and Information Administration (NTIA) to swap the troubled spectrum for another band, LightSquared said.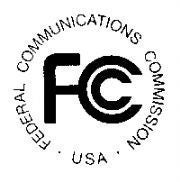 "The FCC has to exhaust reasonable alternatives before it reaches for the most extreme remedy here," said Jeff Carlisle, executive vice president for regulatory affairs and public policy, on a conference call Friday to discuss the filing.
If the FCC doesn't let LightSquared build its network, the agency will be breaching its agreement with the carrier and violating its constitutional rights, according to LightSquared.
The proposed FCC action would "strip away the approval it granted and leave LightSquared and its investors holding the bag for billions of dollars of losses," the filing said. That could violate their constitutional right to due process under the law, Carlisle said.
FCC Faces a Fight
It's hard to predict whether LightSquared's fight will end up in court or win the company permission to build a network, but the FCC has landed in a difficult position, according to Maury Mechanick, an attorney at White & Case and a former executive of satellite provider Comsat. The agency is not only seeking to vacate a conditional waiver issued to LightSquared last year, it also wants to indefinitely suspend the company's authority to build an ATC (ancillary terrestrial component) network.
LightSquared's ATC authority was granted several years ago after a process that gave GPS vendors and other opponents a full opportunity to object to the idea of a national, land-based cellular network, Mechanick said. Though a full-scale cellular network may not have been envisioned at that time, it was allowed under the ATC rules, Mechanick said. If the FCC rescinds LightSquared's ATC authority after having gone through the full process, LightSquared might be able to argue that the agency acted capriciously, he said.
The Coalition to Save Our GPS, the main opponent of LightSquared's plan, also filed a lengthy document on Friday commenting on the FCC's plans. The industry group said the agency should act as soon as possible. The FCC has the authority to revisit its past decisions in light of new evidence, and the tests of LightSquared's network last year showed that any significant use of its band may cause harmful interference to GPS, the Coalition said.
The FCC's change of heart over whether LightSquared can build a nationwide terrestrial network will undermine confidence in the FCC's policies and lower the value of spectrum across the wireless industry through uncertainty, LightSquared said in its filing. LightSquared said it would be "one of the most disastrous 'bait-and-switch' episodes in the history of telecommunications regulation."
The filing reiterated arguments the carrier has already made repeatedly, saying any interference is not LightSquared's fault, interference tests have been flawed, and the FCC granted LightSquared's predecessor company the right to build a land-based cellular network almost seven years ago.
"This is the one place where all of those different strands of fairness, of law, of technology and policy, are being brought together in one document," Carlisle said.
LightSquared Remains Resolute
In the written filing and on the conference call Friday, the company sounded defiant.
"We're right on the law, we're right on the policy and we're right on the technology," Carlisle said. "We are not going away. We're in the process of [revising] our business plan to expand our financial runway to continue to move forward over a period of quarters and years."
Despite LightSquared's charges that its rights have been violated, Carlisle declined to discuss a possible lawsuit in detail. The company still believes it can reach a resolution with the FCC that lets it build a network, and if it can't, "we will examine all of our options," he said.
Carlisle said none of LightSquared's wholesale customers has canceled its contract with the carrier to his knowledge, despite the fact that at least two — startup FreedomPop and low-cost mobile carrier Cricket — have signed LTE wholesale deals with Clearwire since the FCC's action last month. LightSquared's network will be available to its customers once it goes live, he said.
"We hope they will hang with us through this, as we resolve this issue," Carlisle said.
Stephen Lawson covers mobile, storage and networking technologies for The IDG News Service. Follow Stephen on Twitter at @sdlawsonmedia. Stephen's e-mail address is stephen_lawson@idg.com
Note: When you purchase something after clicking links in our articles, we may earn a small commission. Read our affiliate link policy for more details.