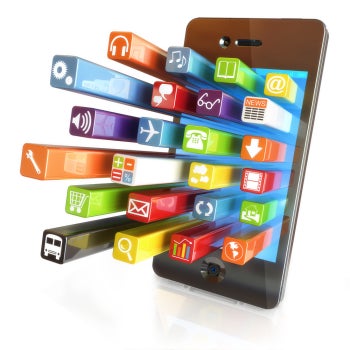 Are you aware of how much data your smartphone's apps are using up? Android phones are averaging about 583 megabytes (MB) of data usage monthly, according to 2011 stats from Nielson.
Some apps are far worse than others when it comes to data usage, and it's important to know which ones are the hogs, especially for those on limited or low-end data plans.
And limited or capped data plans appear to be the wave of the future. For instance, AT&T offers tiered plans ranging from 300MB to 3 gigabytes (GB) per month. When you exceed your monthly allotment of data, your carrier either throttles down your speed or hits you with expensive overage charges.
We tested the data usage of popular apps in six different categories to find out which are easiest and hardest on data. If one of your go-to apps is a data hog, you may be able to find a similar app that does the same things but uses less data.
We tested the apps using a Droid Razr phone running on Verizon's 4G LTE network, and used the My Data Manager and Onavo apps to measure the data being used.
Movie Streaming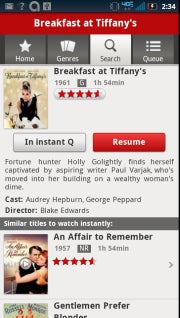 Among the app categories we tested, movie streaming apps chomped up the most data. Consider those YouTube videos you watch on your commute: Viewing for just ten minutes a day can have you pushing a 1GB limit in well under a month. And high-definition videos take up double the amount of data that standard definition videos do.
But YouTube videos aren't the biggest data hog. Netflix streaming uses more. Data consumption on Netflix varies, because video quality adjusts constantly depending on your connection. In our tests using Verizon's fast LTE network, 10 minutes of viewing used up between 100 and 200MB. So streaming just two 2-hour films can all but max out a 5GB-per-month data plan.
Music
If you're always streaming music onto your smartphone, you can easily run into problems with your data plan, especially if you have one of the low-tier plans in the 200-to-300MB-per-month range.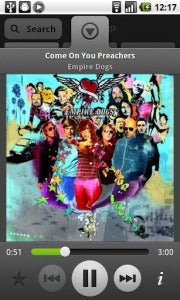 Depending on how much music you stream, even a higher-tier data allotment can be pretty easily exhausted in less than a month.
Listening to Pandora for an hour a day for a month will use about 1.76GB of data.
Spotify differs from Pandora in that it is an on-demand music service and music management platform. Though you can do more things with Spotify, it does use more data than Pandora when streaming to your phone.
If you choose to stream music at the "medium" bit rate of 160 kilobits per second (kbps) you will use about 1.2MB of data per minute. Listening to Spotify for an hour a day for a month will cost you about 2.1GB of data. So Spotify alone can max out a 2GB data tier.
However, if you're using bud headphones to listen to music and aren't too picky about sound quality, you can choose to run Spotify at the 96-kbps bit rate, which will cost you about a third less data.
Games
Games can be addicting, so you should take caution with them, especially those with detailed graphics and online multiplayer modes. Also, 3D graphics usually mean large file sizes. For instance, Madfinger Games' Shadowgun cost us 218MB to download.
But it's when you get into games that depend heavily on an Internet connection to play that you get into some serious and ongoing data usage. Massively multiplayer games like Spacetime Studio's Pocket Legends, for example, uses data at a rate of 17MB every ten minutes as you play and interact with others online.
Video Chatting
If you frequently video chat on your smartphone and have both Skype and Google+ Hangouts installed, it may be wiser to use Skype in the absence of a Wi-Fi connection. In our tests, Hangouts used roughly six times more data–30MB per 2-minute session, in contrast to Skype's 5MB. Even though it uses more data, it's worth having Hangouts installed, as it's starting to become a widely used tool for business Web conferencing.
Social Media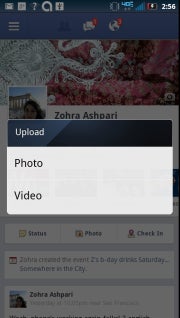 Uploading photos to Facebook, Twitter, or your preferred social site uses up several megabytes of data each time, which can add up to quite a significant amount of usage if you upload a lot of pictures. If you need to share photos urgently, set your phone's camera to a lower resolution. You can also capture the images on the phone, then transfer them to your home computer and upload them to the social site from there. We wanted to know how much data it costs to upload and view images at some of the best-known social media sites. To test this, we uploaded five 60KB images, and then used our mobile device to view (download) five images on each service.
The chart below shows our results. Pushing images up through the network to the services' servers costs you anwhere from seven to 13 times more data than viewing images that are already hosted there, depending on the service.
Data Cost of Social Network Photo Sharing

| | | | |
| --- | --- | --- | --- |
| | Facebook | Twitter | Google+ |
| Uploading | 8MB | 6.5MB | 6MB |
| Viewing | 1.5MB | 0.5MB | 1MB |
Tips for Saving on Data
Data monitoring apps such as the ones we used for our tests–My Data Manager and Onavo–are helpful in keeping track of which apps are eating up your data by the minute. Onavo even sends you an alert on your smartphone if some app is using an unusually large amount of data.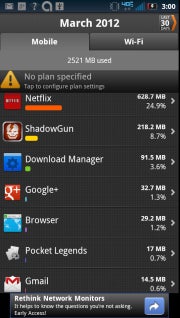 Alternatively, some wireless carriers, like Verizon, have data monitoring widgets that you can install on the home screen of your device. This allows you to get your data usage numbers from the same people who send you the bill for it.
The wireless carriers also now offer data usage calculators at their websites. Making a quick study of your carrier's calculator can give you a much clearer picture of where your bytes are going every month. Though our tests yielded different results in some cases, we found this Verizon calculator generally useful.
Of course, the best thing you can do is wait until you have a Wi-Fi connection to download apps and games, watch movies, or stream music. You can connect to Wi-Fi networks at work, at home, and at public places like Starbuck's and even MacDonald's.
We also recommend entering into your Wi-Fi settings, and turning on Wi-Fi autostart reminders. This notifies you of all the Wi-Fi connections available when you launch a data-demanding app like YouTube.
If you absolutely must use your data plan for the aforementioned activities, just be aware of the approximate data cost of each one and check your data usage numbers periodically.
You're paying a lot for your mobile data plan already. Don't line the carriers' pockets by paying overage charges as well.