Congressional legislation aimed at encouraging the formation of new companies could revive the bad old days that preceded the bursting of the dot-com bubble in the 1990s, according to one commissioner at the U.S. Securities and Exchange Commission (SEC) .
Called the "Jumpstart Our Business Startups" (JOBS) Act, the measure would remove the wall, erected after the dot-com debacle, between research analysts and investment bankers.
During the go-go days of the dot-com era, it was common for analysts to promote IPOs being offered by their investment bank masters, regardless of the worth of the offering.
The existing rules, which would be scrapped by the JOBS Act now before the U.S. Senate, were designed to protect investors from the conflicts of interest that damaged the IPO market after the pop of the dot-com bubble, damage from which it has only recently recovered.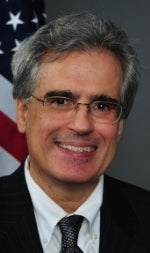 "The research scandals of the dot-com era and the collapse of the dot-com bubble buried the IPO market for years," SEC Commissioner Luis A. Aguilar observes in a statement posted to the agency's website on Friday. "Investors won't return to the IPO market, if they don't believe they can trust it."
Making it more difficult to find reliable information about an up-and-coming company won't encourage investors to invest in capital markets favorable to start-ups, according to University of Florida Finance Professor Jay Ritter.
"In thinking about the bills, one should keep in mind that the law of unintended consequences will never be repealed," he said at a Congressional hearing [PDF] earlier this month.
"It is possible that, by making it easier to raise money privately, creating some liquidity without being public, restricting the information that stockholders have access to, restricting the ability of public market shareholders to constrain managers after investors contribute capital, and driving out independent research, the net effects of these bills might be to reduce capital formation and/or the number of small EGC IPOs," he added.
Is Creative Funding Dangerous?
In addition, the House-passed bill before the Senate lacks safeguards for investors engaging in "crowd-funding," according to the Consumer Federation of America.
Crowd-funding allows a company to obtain start-up capital by tapping many small investors. It has also been used successfully by politicians to fund their political campaigns.
"Whether crowd-funding emerges as an innovative new way for very small companies to raise seed money or a new Internet-fueled mechanism for investment fraud depends heavily on how crowd-funding is regulated," the organization said in a statement [PDF]
"Allowing direct issuer to investor solicitation over the Internet, and preventing appropriate regulation of crowd-funding portals, as the House bill would do, is a recipe for disaster," it adds.
In its rush to embrace the Internet as a source for capital creation, Congress may be as shortsighted as those wild-eyed investors in the Internet bubble, suggests Columbia Law School Professor John C. Coffee Jr. at a hearing of a Senate bill that contained provisions similar to the JOBS Act.
"Although we all want to be Internet-friendly, [the Senate bill], in its present form, seems likely to invite a significant amount of fraud that could, over the longer run, stigmatize those attempting to market smaller offerings," he argues.
"Still, with some adjustments that would not raise the costs of such an offering procedure, I believe that the potential for fraud and 'boiler room' marketing could be substantially curtailed," he adds.
Such adjustments are expected to be proposed to the JOBS Act on Monday through an amendment sponsored by Senators. Mary Landrieu (D-Louisiana.), Carl Levin (D-Michigan) and Jack Reed (D-Rhode Island).
Follow freelance technology writer John P. Mello Jr. and Today@PCWorld on Twitter.
Note: When you purchase something after clicking links in our articles, we may earn a small commission. Read our affiliate link policy for more details.