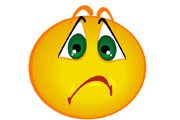 Samsung and Research in Motion are being sued for supposedly infringing on another company's patent, yet another example of why our current patent system desperately needs a revision.
The patent, "Emoticon input method and apparatus," (U.S. Patent No. 7167731) was issued in January 2007. As its title suggests, it basically details the process of allowing users to choose emoticons from a list of preset smiley faces, instead of forcing them to type out the emoticons one character at a time. From the patent text:
"It is known that for many users, their email and instant messaging communications (also referred to as textual or non-verbal communications) often involve the use of emoticons, such as the 'smiling face' or the 'sad face.' However, few email or instant messaging applications offer any assistance to a user to enter and use emoticons in their communications."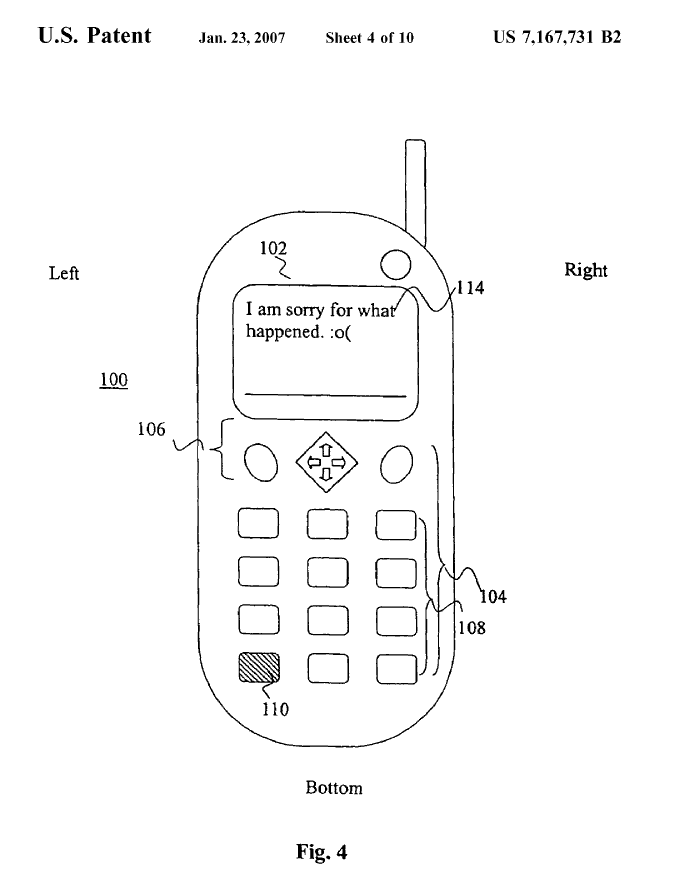 The patent goes on to mention that some apps do try to help out the user by suggesting characters after the user types a particularly leading character (such as suggesting a ")" after the user types a ":") but this method suffers from "a number of disadvantages." For example, "only a handful of these emoticon forming character sequences are supported" and thus, "virtually no assistance is provided to a user who chooses to be creative, and uses an unconventional sequence of characters to form an emoticon."
The patent describes how the patented invention will fix this: with a button that, when pressed, pops up a menu of preset emoticons from which the user can choose. The patent is for the button, not the method of choosing emoticons.
The patent was initially granted to Wildseed Ltd. in 2007, an AOL-owned start-up. The patent now belongs to Varia Holdings, which is likely related to Varia Mobile, a company spun-off from AOL in 2007. And of course, now Varia Holdings is suing Samsung and RIM, claiming that both companies have several phones that infringe on the patent, including the Samsung Acclaim, Captivate, Epic, Galaxy Nexus, Nexus S and Transform, and the BlackBerry Bold, Curve, Pearl and Storm.
Samsung tried the same thing with Apple in December. Samsung also holds a patent related to the method of entering an emoticon on a mobile device, and it used this patent in one of its many suits against Apple.