Managing appointments, cancellations, and no-shows can be tough for a very small business to manage. Groupon is offering a free scheduling tool that you can easily add to your website. Groupon Scheduler has been running for a few months as a perk for merchants running a Groupon deal, and it's now available to any small business in the United States and Canada excluding Quebec.

Groupon's launch of a scheduling tool seems to be an effort to give itself a shot in the arm after its lackluster IPO performance, to step up its marketing to small businesses, and to make inroads with a free product in a space dominated by other low-cost or free tools. One of these, Schedulicity, even has a feature to prevent a certain number of daily deals promotions to be scheduled on the same day, a feature that Groupon would likely not want to incorporate or promote.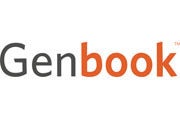 If you want to give Groupon's new tool a shot, walk through the steps on the Groupon Scheduler website. It allows entries for multiple services and staff members, making it ideal for service-based businesses such as spas, salons, and yoga studios.
Similar to rival service Genbook, Scheduler lets you add a "Book Now" button to any page of your website. Once you've logged into your account, click on the "Settings" gear icon in the top right-hand corner for the code you need to embed within your website. If you are running a WordPress website, this means switching to HTML mode while editing the page you want to add your "Book Now" button to and pasting the code there. If a Web designer handles your site, send them the code and they'll take care of it.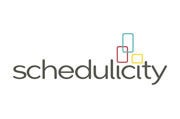 You can manage Scheduler at any time by logging in and clicking on "Schedule" to add appointments and client details, and block off "Busy Time" between appointments to give you and your staff some breathing space. You can either book online through your Groupon account if your business is running a Groupon promotion, or through your own website.
However, when stacked up against Schedulicity, Genbook and Appointy, Groupon Scheduler comes up lacking. If your business requires a decent online scheduler, at this time competing services have a lot more to offer including letting you send mass emails or accept online payments through the scheduler.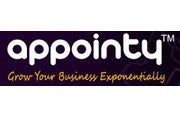 With all that said, Groupon Scheduler is in beta testing, so it's likely to change. For now, if you really want free, Appointy's free level of service provides much more than Groupon Scheduler does, including mobile applications for Android, iPhone, and iPad. However, it will display ads to your customers, which Groupon Scheduler won't do.
Angela West has used Groupon to get her hair done. She's written for big insurance companies, small wildlife control businesses, gourmet food chains, and more. Follow her on Twitter at @angelawest and Facebook.