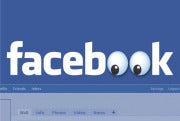 Under the guise of creating greater clarity–sound familiar?–Facebook continues its data-grabbing ways under a revision of its rights and responsibilities policy set to take effect after close of business on Friday, according to one privacy advocate.
"In general, the changes reflect the fact that Facebook is extending its data-collecting tactics in all directions: towards people who never even signed up for Facebook, activities that aren't clearly defined as sharing, and mediums that aren't clearly defined as advertising," Sarah A. Downey, an attorney with Abine, a Boston-based provider of online privacy services, comments on the Facebook site governance page.
Comment Period Ends Friday
Facebook is collecting comments from its members on the policy changes [PDF] on the page. Nearly 500 comments have been made so far and more than 800 people "like" the changes. The comment period ends Friday.
In addition to extending the reach of its data-gathering efforts, the policy changes also delineate some clear imbalances of power at Facebook, Downey says.
"For example," she noted, "Facebook forces its app developers to adhere to privacy standards that Facebook itself doesn't do, like making it easy to delete your account."
"Furthermore, this statement is take it or leave it: users agree to it simply by using Facebook," she added. "Most of them will never know when or if the terms change, let alone what they mean."
The Phrase 'Privacy Policy' Disappears
A telling sign about Facebook's attitude toward privacy is its purging of the words "privacy policy" from its statement of rights and responsibilities and replacing it with "data-use policy."
"This terminology change is more accurate because Facebook has always sought user data and you have very little privacy on the site," Downey quips.
At the governance page, Facebook states: "Our Statement of Rights and Responsibilities (SRR) is an important document that describes our relationship with users and others who interact with Facebook. To that end, we're updating the content of our SRR to make our practices and policies more clear."
What Will Facebook Do With Your Comments?
What, if anything, Facebook intends to do with the comments it's gathering about the policy is unclear. Many of the comments are about how much individual users dislike Facebook's Timeline feature, rather than any objection to the policy changes themselves.
Under Facebook's current, as well as proposed, rights statement, if more than 7000 users comment on a policy change, all members of the social network will be given an "opportunity to participate in a vote in which you will be provided alternatives."
Facebook's checkered relationship with the privacy of its members came to head late last year when it cut a deal with the Federal Trade Commission to settle claims by privacy groups against the social network.
Follow freelance technology writer John P. Mello Jr. and Today@PCWorld on Twitter.