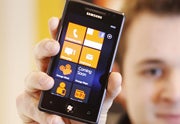 Windows Phone 7 can't get no respect–well, from consumers, anyway. Microsoft's mobile operating system, despite receiving favorable write-ups from tech reviewers, has a miniscule percentage of the global phone market. Still, Microsoft is confident of Windows Phone's chances in what will soon be the world's largest smartphone market: China.
Microsoft's short-term goal is ambitious: To outsell the Apple iPhone in China, Bloomberg News reports.
Speaking to reporters on Wednesday at a Windows Phone 7.5 launch event in Beijing, Simon Leung, Microsoft's chief executive for the Greater China region, said aggressive pricing will help Windows Phone grab market share.
"We will continue to drive the price down. Our goal is number one. Having a goal to be number two is not really a goal," said Leung, who didn't provide a timeline for Microsoft's targets, Bloomberg reports.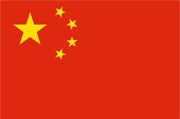 Microsoft's manufacturing partners, including Nokia Oyj, Samsung, HTC, and ZTE, plan to offer Windows Phone devices for around 1,000 yuan (US $158). By comparison, the Apple online store in China currently sells a 16GB iPhone 4S for 4,988 yuan (US $789).
Redmond's low-price strategy in China is similar to one it's pursuing in the United States. The upcoming Nokia Lumia 900, which will reportedly debut on AT&T in late April, win run Windows Phone 7.5 and feature specs usually found on much pricier phones: A 4.3-inch Super AMOLED display, an 8-megapixel camera with a Carl Zeiss lens, and support for 4G LTE.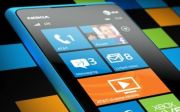 Similarly, the Nokia Lumia 710 is currently free with a 2-year T-Mobile contract. While not as advanced as the Lumia 900, the 710 model is impressively outfitted for a free phone. It runs Windows Phone 7.5 and features a 3.7-inch display, a 5-megapixel camera, and a Qualcomm 1.4 GHz Snapdragon processor.
Will Microsoft's lowball pricing lure shoppers away from iPhone and Android handsets?
Contact Jeff Bertolucci at Today@PCWorld, Twitter (@jbertolucci) or jbertolucci.blogspot.com.