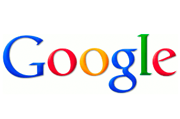 Google faces consumer complaints in federal courts in New York and California that claim that its new privacy policy violates the company's earlier policies which promised that information provided by a user for one service would not be used by another service without the consumer's consent.
The Internet company is being charged in both lawsuits for violation of the Federal Wiretap Act, for wilful interception of communications and aggregation of personal information of its consumers for financial benefit, and the Stored Electronic Communications Act for exceeding its authorized access to consumer communications stored on its systems. Google is also charged with violation of the Computer Fraud Abuse Act, and other counts including state laws.
The plaintiffs in both suits seek to bring nationwide class action on behalf of holders of Google accounts and owners of Android devices from Aug. 19, 2004 to Feb. 29, 2012, who continued to maintain the Google accounts and own the devices after the new privacy policy came into effect on March 1 this year.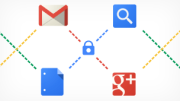 The company's new privacy policy is already under scrutiny in the European Union and in the U.S., where 36 state attorneys generals wrote to Google CEO Larry Page last month saying that Google's new policy does not give users a sufficient chance to opt out.
The new privacy policy treats the person as a single user across all Google products, and information provided from one service may be combined with information from other services, Google said.
In a suit filed before the U.S District Court for the Northern District of California, San Jose Division on Tuesday, Robert B. DeMars and Lorena Barrios said they were required to set up their Gmail accounts when they acquired mobile devices powered by Android.
Google has not only combined the information across products, but also not provided consumers with an easy and efficient way to opt out, the plaintiffs said. "Consumers must manage their privacy settings for each Google product they use; a universal opt-out function is not available," the complaint said.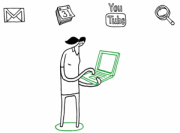 "We have no comment at this time on these lawsuits," said Google spokesman Chris Gaither. "We have not yet been served with them."
In a similar complaint before the U.S. District Court for the Southern District of New York also on Tuesday, David Nisenbaum, Pedro Marti, and Allison C. Weiss said that the new privacy policy violates consumers' privacy rights, allowing Google to take information from a consumer's Gmail or Google+ account which may have one expectation of privacy and use it in a different context such as to personalize Google search results and advertisements.
The plaintiffs also asked for an universal opt out facility from sharing information across Google' services, according to a copy of the complaint with the Los Angeles Times.
John Ribeiro covers outsourcing and general technology breaking news from India for The IDG News Service. Follow John on Twitter at @Johnribeiro. John's e-mail address is john_ribeiro@idg.com