AT&T is facing a government lawsuit for allegedly letting scammers overrun a calling service for the deaf, then sticking taxpayers with the bill.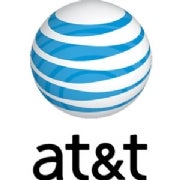 Since 2002, telecoms such as AT&T have been required to provide a free Internet-based calling system for hearing impaired users. These users type messages on their computers, and assistants hired by AT&T or other companies relay the message by voice. The U.S. government reimburses service providers at $1.30 per minute, but only if the calls originate in the U.S. and are made by hearing-impaired users — at least in theory.
As Bloomberg Businessweek reports, overseas scammers from Nigeria and other countries have long abused this service, reaching out to merchants using the free calling system, and attempting to buy goods using stolen credit cards. The government responded in 2008 by requiring service providers to verify users' names and mailing addresses.
At first, AT&T sought verification by mailing postcards to users and handing out ten-digit numbers to respondents. But according to the U.S. Department of Justice's allegations, AT&T registered only 20 percent of its users this way, and the company became concerned that its revenue on government reimbursements would plummet.
"We are expecting a serious decline in [internet relay] traffic because fraud will go to zero (at least temporarily) and we haven't registered nearly enough customers to pick up the slack," Burt Bossi, a manager of AT&T's technical team, told other managers in 2009, Bloomberg reports.
AT&T then eased its verification process, using an Internet-based system in which users entered an address, and as long as its existence could be confirmed against a database, users were good to go. Registrations immediately spiked, from 40 to 100 per day.
The Justice Department alleges that AT&T knew it was allowing more scammers into the service, and was therefore violating the False Claims Act by seeking reimbursement for these bogus calls.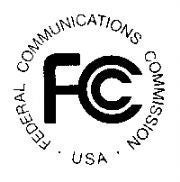 "Taxpayers must not bear the cost of abuses of the Telecommunications Relay system," says David Hickton, U.S. attorney for the Western District of Pennsylvania, in a statement. "Those who misuse funds intended to benefit the hearing- and speech-impaired must be held accountable."
AT&T argues that it followed the government's rules. "As the FCC is aware, it is always possible for an individual to misuse IP Relay services, just as someone can misuse the postal system or an e-mail account, but FCC rules require that we complete all calls by customers who identify themselves as disabled," AT&T spokesman Marty Richter says in a statement.
However, the Justice Department alleges that AT&T didn't verify the location of users as required by law. As Ars Technica points out, AT&T's statement says nothing about whether it met that requirement.
Follow Jared on Twitter, Facebook, or Google+ as well as Today @ PCWorld for even more tech news and commentary.