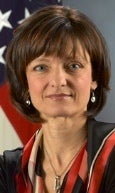 Twin probes into possible irregularities in the awarding of contracts worth hundreds of thousands of dollars during the tenure of Regina Dugan at the Defense Advanced Research Projects Agency (DARPA) will continue even though Dugan has left the agency for a position at Google.
Both special audits of the agency are ongoing, Bridget Ann Serchak, a spokesperson for the Department of Defense Office of Inspector General (DODIG), told PCWorld this week.
Serchak declined to comment on when the audits would be completed. "We never speculate on completion dates for projects," she said.
Contracts Challenged
The DODIG's office announced the first in a series of planned audits of DARPA in August 2011. The first audit will "determine the adequacy of DARPA's selection, award and administration of contracts and grants awarded in FY 2020 and FY 2011 for research and development projects," the DODIG's office wrote in a letter to Danielle Brian, executive director of the Project On Government Oversight (POGO), a federal watchdog group.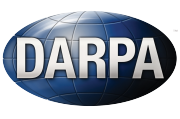 It was POGO that waved a red flag over contract procedures at DARPA in a letter to DODIG Gordon S. Heddell. In the letter, dated May 9, 2011, POGO's Brian wrote that her organization was concerned about possible conflicts of interest between Dugan and RedX Defense, a bomb detection firm that Dugan founded and where she retains a financial connection.
"RedX Defense has received approximately $6 million in contracts from DARPA since it was founded," Brian wrote. "The company received about 30 percent of the $6 million, or $1.75 million, since Dugan became the Director of DARPA."
Dugan, who was the first woman to head DARPA since its founding in 1958, publically stated at the time that she had recused herself from any decisions made by DARPA that would affect RedX's bottom line. "POGO worries that a recusal may not be enough to ensure integrity in the contract process," Brian wrote.
Dugan announced her departure from DARPA earlier this month to take a position at Google, where she will be joining another old DARPA hand, Vinton Cerf, also known as the "father of the Internet."
At the time of Dugan's departure, a spokesperson for DARPA said that the DODIG's investigations played no role in the director's decision to leave the agency.
Dugan's move to Google exposes a systematic problem at the Defense Department, in particular, and the federal government as a whole, according to POGO Communications Director Joe Newman.
"It fits the pattern of the revolving door that we see at the Department of Defense," he told PCWorld.
He explained that Dugan worked for DARPA in the 1990s, returned to the private sector and formed RedX, came back to head DARPA, and is now in the private sector again. "That's something we see quite a bit in the Pentagon, but it's a problem with all the federal agencies," he said.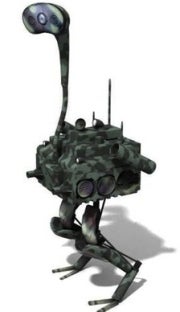 In addition to being credited with creating the Internet, night vision goggles, and GPS, DARPA has a reputation for research that borders on science fiction, a reputation that Dugan tried to tone down during her tenure at the agency by investing more money in projects aimed to meet the more immediate needs of the military.
Nevertheless, it is far-out projects like mechanical dogs, robot ostriches and cyborg moths that keeps the agency in the public's eye.
Follow freelance technology writer John P. Mello Jr. and Today@PCWorld on Twitter.