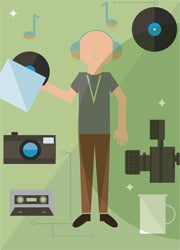 Whether you consume it or create it, entertainment is likely a huge part of the reason you love tech. You probably already have a subscription to big names such as Amazon Instant Video, Hulu Plus, or Netflix, and those are all good services, but they're not free.
Crackle, on the other hand, is totally free, and you can stream its offerings from just about every desktop computer, phone, tablet, Internet video streaming box, or modern game console. Crackle doesn't have a huge selection of films and TV shows, but it does have some heavy-hitting movies and series such as Talladega Nights, The Professional, and Seinfeld. Not sure what you want to watch? Sign up for MovieLens, an ad-free recommendation service set up by the University of Minnesota that uses your own ratings of flicks to predict new movies that you'll enjoy. Although Netflix also predicts movies you'll like based on ratings, it can do so only with movies the company has the rights to, whereas MovieLens has no obligations to any film studios.
For creative types, Cinemagram is an iOS-only app that turns your photos into animated .gif files and lets you share them with your social network, very much like Instagram. Longer movie-editing projects require heftier software, and the Lightworks Public Beta could be it. This full-on desktop movie-editing suite is open source, and lets you cleanly import and edit video. You have to register first to download the software, but once you do, startup is straightforward.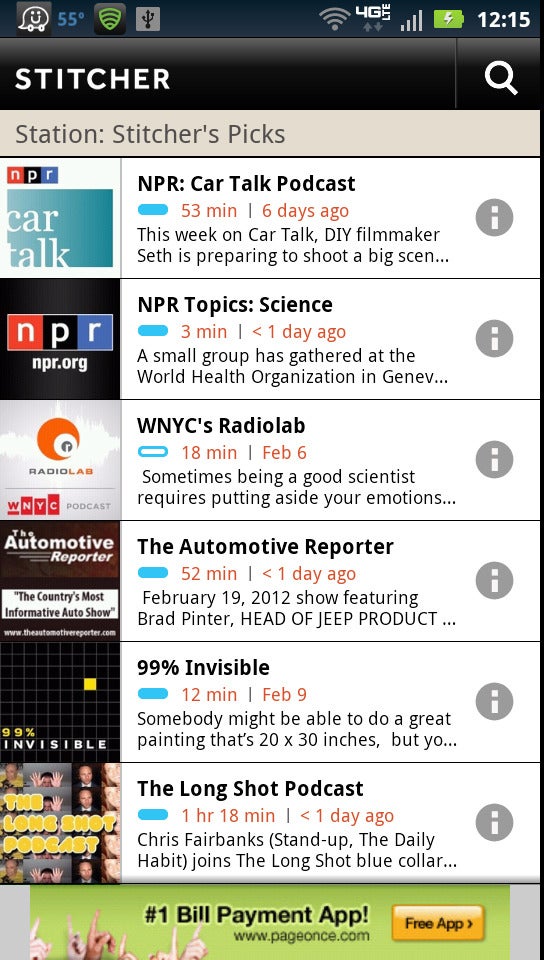 Then there's Stitcher Radio, an iOS and Android app that allows you to listen to thousands of podcasts and live radio channels from your phone. You can use Stitcher to create your own customized playlists, or just let Stitcher recommend podcasts for you.
If you want a free music player, try Google Music, a hybrid of Dropbox, iTunes, and Spotify. You can upload as many as 20,000 songs to a free cloud-storage locker hooked up to your Google account. Google can recommend songs just as Spotify does; and if you buy tracks in the Android Market, your friends on Google+ can listen to those songs for free.
If you miss Picnik, the free Web-based photo-editing site that Google shuttered earlier this year, try Picozu Editor. In this awesome Web-based photo editor, you can upload your photos, apply any number of filters, and use all sorts of funky brushes and drawing tools to make your own creations. And for showing off photos, there's Pinterest, a combination photo-sharing site and social media outlet that lets you "pin" images to a board and allows other users to browse and comment on your pins.
For a little distraction during the day, try developer Neave's Planetarium, which is available as a website and as an app for the Google Chrome browser. Set your location, and you can see the constellations above you at any time of the day or night, and find the names of some of the major stars. It's like Google Earth, but for the vastness of the sky. If you're looking for something to while away the time on your Android phone, Cut and Slice is an easy and fast-paced puzzle game in which you have to divide shapes into equal portions with a trace of your finger across your phone's screen. It's easy to dismiss this game at first, but as the levels get higher, it becomes harder to put your phone down.
Seeking a more involved game, perhaps a multiplayer offering? League of Legends and The Lord of the Rings Online are two MMOs that you can play on your PC with just a simple download. The former lets you choose a single character and form teams to battle for territory on a map. And in the latter, Tolkien fans can explore Middle Earth and battle against the forces of Sauron. The game is free up to level 50; game extensions will cost you extra.