LibreOffice has been growing by leaps and bounds ever since it sprang up out of its OpenOffice roots back in 2010, with frequent improvements, a veritable horde of developers, and ever-increasing corporate endorsements.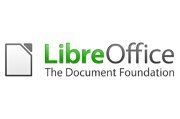 Not long ago I looked at the release of version 3.5.1 of the free and open source office productivity suite, which brought additional stability and security, and this week has brought news that a key, widely sought feature is now officially on the way: collaborative editing.
"One of the last, big missing features in LibreOffice is collaborative editing," wrote Michael Meeks, a Linux desktop architect at SUSE who coordinates LibreOffice development work, in a Monday blog post announcing the effort.
Based on Instant Messaging
To begin bringing that feature to life, the project's developers have linked code from the Telepathy communications service into the LibreOffice core, allowing them to establish a channel for multidirectional communication over existing instant messaging protocols.
"Telepathy provides a powerful instant messaging framework that allows the creation of abstract 'tubes' that tunnel invisibly over the IM protocol–allowing arbitrary new protocols to piggyback on your existing IM chat," Meeks explained.
The Jabber protocol, meanwhile, "provides multiuser chat rooms, where the order of messages is defined and consistent," he added.
The result, depicted with two side-by-side spreadsheets in the video below, is designed to serve as a prototype for further work at this year's Google Summer of Code, in which the Document Foundation will be participating as a mentor organization.
'A Lot of Work'
It's going to be some time before we see this new feature actually make it into a downloadable LibreOffice, of course: "There is a lot of work to turn this into a product," Meeks admitted.
Still, with each advance LibreOffice makes, there are fewer and fewer reasons to choose any other Microsoft Office alternative.