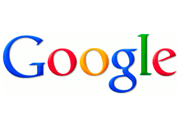 The press is once again abuzz with rumors of the mythical Google Drive (GDrive), which will reportedly launch in early April.
GigaOM's Om Malik doesn't seem to be extremely confident in his unnamed sources, as he says Google's online storage service "might" launch next month.
"I say might, just because of Google's history with the Google Drive," Malik writes. Rumors that Google would launch a cloud-based storage service first popped up in 2006, only to resurface (fruitlessly) again, and again, and again.
According to GigaOM, the GDrive will offer 1GB of free online storage, and will charge for more. A local client will be available (similar, I'm guessing, to Dropbox's native file folders), along with a Web app that resembles Google Docs. Google will reportedly offer the service to Google Apps customers, and will allow third-party developers to tie into the service, so users can save and load files directly from GDrive.
Over the years, Google has delved into online storage in other ways. Users can upload any type of file to Google Docs, and can upload photos to Picasa. Gmail also acts as a storage locker of sorts, since all files sent via e-mail are automatically saved online. Today, users can purchase additional storage that is shared across all three products.
In addition, Google offers unlimited storage for photos uploaded to Google+, and up to 20,000 song uploads with Google Music.
Still, Google doesn't currently offer an easy way to shuttle your files back and forth, either from its services to your local machine, or to third-party apps. If you are using any of Google's existing storage services, there's no one-stop location to manage all your files in bulk. Those are the things I'd hope to see from a Google Drive. I'd also like to see a native storage program integrated with Chrome OS, so users never have to store their files locally on Chromebooks.
If there's any one indication that a Google Drive is actually imminent, I'd say it's the company's recent change in privacy policy, which allows Google's various services to share data with one another. A Google Drive would need these privileges if it was going to gather files from Google Docs, Gmail, Picasa, Google Music, and elsewhere. With GigaOM reporting a launch in the first week of April, we'll soon find out if the latest story is just another false alarm.
Follow Jared on Twitter, Facebook or Google+ for even more tech news and commentary.