Have you ever had trouble opening a document or file because it was created using different software than the package or version you currently use? Or have you ever opted to go with one of the dominant programs out there–such as Microsoft Office–simply in the hopes of avoiding any potential compatibility problems?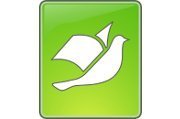 If so, you should be participating in Document Freedom Day, which is under way right now around the globe.
This Wednesday, supporters are participating in events and taking steps of their own to support open standards, which are designed to promote interoperability, user choice, and freedom from vendor lock-in.
Increased Competition
Proprietary software makers have an inherent interest in locking users into their own offerings and the formats they use. Open standards, on the other hand, seek the opposite.
Specifically, they're designed to ensure that you can choose any operating system or application and still be able to read and edit all your old documents, for example. They also aim to enable collaboration regardless of the different parties' software choices.
With open standards, citizens can use whichever software package they want to interact with their government as well, Document Freedom Day's organizers point out.
Less obvious–but no less important–is that open standards "lead to more competition in software, and more effective governmental IT solutions that avoid the cost of lock-in," they add.
Six Ways to Participate
Document Freedom Day has been celebrated each year since 2008, and its many supporters include Google and the Document Foundation as well as actor Stephen Fry. Organized by the Free Software Foundation Europe, Document Freedom Day was celebrated at 42 events in 14 different countries last year.
How can you stand up for open standards? Here are a few of the group's suggestions:
1. Attend an Event
Numerous events are being held around the globe in honor of Document Freedom Day, so one option is to attend one of them. None appear to be in North America, unfortunately, but an interactive map on the official site can help you find out if there's one close to you.
2. 'Liberate a Library'
You can show your support for open standards by encouraging your local library to get involved. Free artwork and leaflets are available to help support the cause.

3. Send Handcuffs
Yes, if you submit a request before March 30, you can get an information package and a pair of handcuffs sent to the politician, official, or other contact of your choice to help explain the important of open standards.
4. Spread the Word
Premade posters are available from Document Freedom Day's organizers, or you can create your own. Street art and a dedicated email signature are other options the group suggests, as is help translating the Document Freedom Day website into other languages.
5. Make a Donation
Like most efforts to promote the public good, Document Freedom Day depends on donations. You can make yours here.
6. Make an Open Choice
Last but not least, I'd add the importance of choosing free and open source software such as Linux and LibreOffice for your own daily computing needs. Freedom is a virtue that's worth protecting.