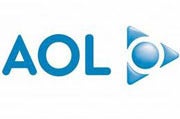 AOL decommissioned almost 10,000 servers and saved itself US$5 million along the way to winning a contest that highlights the cost of running inefficient or underutilized IT equipment.
Decommissioning a 1U rack server can save a company $500 a year in energy costs, $500 in OS licenses and $1,500 in hardware maintenance costs, according to Uptime Institute, the industry group that organized the competition, which it called the Server Roundup Contest.
Companies that took part could move workloads to newer, virtualized equipment or into the cloud. They had to provide paperwork to verify what they had done, such as work requests and recycling receipts, as well as photographs.
AOL decommissioned 9,484 servers last year, or about a quarter of its servers worldwide, the Institute said. Its savings included $1.65 million in energy bills, $2.2 million in OS licenses and $62,000 in hardware maintenance costs. It also gained $1.2 million from scrap and resale, and reduced its carbon emissions by almost 20 tons.
AOL beat five other competitors by a long shot; the closest runner up, NBCUniversal, removed 284 servers. AOL may have been helped by the fact that it's in the midst of a multi-year effort to reinvent itself from an Internet access provider to a content and advertising company.
A lot of the servers it replaced were running applications and Web properties that had "outlived their useful life," the company said in a video it put together to celebrate its win.
The Uptime Institute manages the data center tiering system. Its symposium for data center managers takes place in May in Santa Clara, California.
James Niccolai covers data centers and general technology news for IDG News Service. Follow James on Twitter at @jniccolai. James's e-mail address is james_niccolai@idg.com