The Asus Transformer Prime is getting a new firmware update to make the popular Android tablet even more versatile and laptop-like.
The update, announced on the company's Italian Facebook page, will start arriving on March 29 and will include networking improvements, such as an option to hook the tablet up to a wired network via an ethernet cable.
The 9.4.2.21 software update will start rolling out over the air, but to get the wired ethernet networking functionality, Transformer owners will need to buy a USB-to-ethernet cable adapter. The adapter will likely be a small investment, however, with a big payoff: faster and more secure connectivity for your hybrid tablet.
In addition to the ethernet support, ad-hoc wireless networking will also be provided in the new firmware. This means the Transformer will be able to connect to other wireless devices directly, without having to go through a router or access point. This is a real plus when you want to share files or Internet connection between two computers on the fly.
Besides the new networking features, Transformer Prime owners can also look forward to an enhanced lock screen. They'll be able to unlock their screens with Face Unlock, which lets you unlock your phone by using facial recognition software, manage the notifications on the lock screen, and go directly to apps from the lock screen (bypassing the home screen).
For entertainment buffs, HDMI output to TV has also been improved, so now you can choose between portrait and landscape modes, with scaling and cropping options.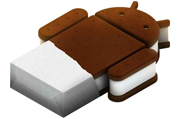 With its quad-core processor, convenient keyboard dock, recent update to Ice Cream Sandwich and the bootloader unlock tool, and now these updates, it really does seem like the Transformer Prime may be one of the few tablets that can truly replace your laptop.
Follow Melanie Pinola (@melaniepinola) and Today@PCWorld on Twitter
Eee Pad Transformer Prime TF700T