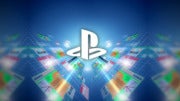 The next-generation PlayStation console will display resolutions up to 4096-by-2160 and show 3D games in 1080p, but it may render second-hand games useless, according to an online report. Games would only be accessible for the purported new console, codenamed Orbis, on brand new discs or as downloads from the PlayStation Network. New discs would require online authentication via PSN and then be locked to the account of a single user, according to Kotaku.
While these are only claims from anonymous sources at this point, the idea that console makers are looking to destroy or at least restrict the second-hand gaming and rental market is not surprising. The move could push more users toward using Sony's PSN Store to download game titles. And game makers would also welcome the lockdown, as Kotaku points out, since it would remove the need to create so-called online passes to bilk more money out of second-hand gamers. Online passes typically offer pre-owned game users access to online features or new content downloads for a fee.
It's not clear what Sony's purported plans would mean for second-hand gaming havens such as GameStop or online disc rental services such as Gamefly. Kotaku says one possibility for pre-owned discs, when inserted in another console, could be that users have access to a trial version of the game with the option to purchase the full version.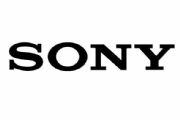 If Kotaku's claims are accurate, this is just the latest example of how technology companies are moving toward locking down computer hardware as much as possible. Sony has already shown its desire to keep the PlayStation closed when it went after hacker George Hotz for distributing jailbreaking tools for the PS3. Microsoft is also said to be considering an anti-used game restriction for its next-generation Xbox console.
This lockdown mentality is also creeping beyond consoles, smartphones and other devices to PCs. Microsoft currently plans to lock down the Metro-style interface on Windows 8 PCs by restricting Metro-style apps to the company's own app store. Some critics fear Apple may eventually lock down the Mac as well, restricting users to purchasing apps only from the Mac App Store. At this point, however, Microsoft is going farther than Apple when it comes to PC lockdown.
Sony's Orbis is purportedly scheduled to launch before the 2013 holiday season and beta consoles could be in developer's hands by the end of 2012, Kotaku says. The company's current console, the PlayStation 3, debuted in the U.S. in late 2006.
Connect with Ian Paul (@ianpaul) on Twitter and Google+, and with Today@PCWorld on Twitter for the latest tech news and analysis.