Google on Wednesday released Chrome 18 to its Stable channel complete with several new features and fixes for nine security vulnerabilities.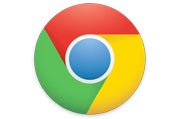 Officially named version18.0.1025.142, the new version of Google's open source browser offers improved graphics performance on both new and older hardware as well as closing numerous security holes, including three high-severity ones.
"Today's web brings beautiful, rich experiences right into your browser," wrote Vangelis Kokkevis, Google's "Chrome Graphics Olympian," in a blog post on Wednesday announcing the new release. "With Chrome's most recent Stable channel release, we've sped up graphics and drawing performance for users on capable hardware, and enabled fancier 3D content for other users on older computers."
An Extra $8,000 Awarded
Included among the security fixes incorporated into the stable version of Chrome 18 are measures being taken to address the exploits submitted in the recent Pwnium competition, Google blogger Karen Grunberg noted in a separate post.
Teenage researcher "PinkiePie" is among those credited for uncovering the vulnerabilities, which included five medium-severity and one low-severity bug along with the three high-severity problems.
Specifics about the individual vulnerabilities are being withheld until the majority of users are updated, but in the meantime Google has awarded an extra $8,000 to researchers involved during the development cycle to help make sure the bugs didn't make it through to the stable version, Grunberg said.
Also included in the stable Chrome 18 is the new Adobe Flash Player 11.2, she added.

A New Software Rasterizer
As for the graphics improvements included in Chrome 18, two key changes have been added to enable them, as we already saw back in February, when the software's beta version was released.
First, there's the fact that the browser has enabled GPU-accelerated Canvas2D on capable Windows and Mac computers, "which should make Web applications like games perform even better than a pure software implementation," wrote developers John Bauman and Brian Salomon, in another blog post.
Then, too, there's TransGaming's SwiftShader, a software rasterizer that gives users with older hardware configurations access to basic 3D content on the Web.
Chrome 18 is now available as a free download for Windows, Linux, and Mac OS X, but users already running Chrome can upgrade using the browser's automatic update function.