Roughly a year after the launch of GNOME 3, the project's developers on Wednesday unveiled GNOME 3.4, the second major update to the controversial desktop environment.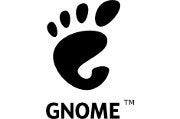 "This new version of GNOME 3 combines six months of development effort, resulting in major new features, updated applications, and a raft of subtle refinements," wrote the project's developers in a press release announcing the new launch.
Newly added features in GNOME 3.4 include video calling, a new documents search facility, a new virtual machine and remote access application, smooth scrolling, new application menus, Windows Live online account integration, and a new animated background that adjusts its brightness over the course of the day.
'A Major Step Forward'
Numerous applications within GNOME have received key updates in this new release as well following the launch of "a major development drive, which is in the process of creating a new suite of modern and stylish GNOME 3 applications," the developers explained.
Perhaps most notably, Epiphany–the GNOME Web browser–is now called Web, and has been given a brand-new interface. Significant performance improvements have also been made to the browser, the project team says, including faster browsing history.
Documents and Contacts, meanwhile–both of which integrate with online accounts–have received updated interfaces and new features as well
Myriad smaller changes and refinements to the software include updated interface components, a "much more polished" visual theme, better hardware support, a raft of bug fixes, and many other minor improvements.
"This all adds up to a major step forward in the quality of the GNOME 3 user experience," the team says.
41,000 Changes
Nearly 1,300 people contributed about 41,000 changes to GNOME since the release of version 3.2. A full explanation of all the many new tweaks can be found in the software's release notes.
GNOME is released every six months, so the next release–version 3.6–is scheduled to arrive in September.
Like Ubuntu's Unity, GNOME 3 has been controversial, at least in part because of its use of mobile-inspired design elements. That, of course, is a big part of what inspired the Linux Mint project to launch its hybrid Cinnamon option.
Still, there's no denying that GNOME 3 has taken many steps forward since its original release, including more options for tweaking it. If you want to give GNOME 3.4 a try, you can download it for free from the project site.