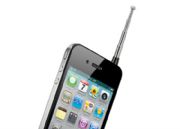 There are apparently two kinds of lotteries in the United States: state-owned ones like MegaMillions, and class-action lawsuits. Your chances of big payments from both of them are approximately the same: small.
Owners of Apple iPhone 4s can now go to a website to register for a payment of $15 in compensation for their problems with the mobile device's antenna. Users reported poor reception issues when they held the phone by its metal sides in two opposite places. The late Steve Jobs famously replied, "Just avoid holding it in that way."
To be eligible for the cash payment, according to the site, you must have:
(a) experienced antenna or reception issues;
(b) been unable to return your iPhone 4 without incurring any costs;
(c) been unwilling to use a case or free bumper for your iPhone 4; and
(d) completed certain troubleshooting steps or are unable to complete the troubleshooting steps because you no longer own your iPhone.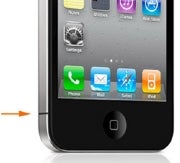 Free bumpers, which Apple distributed to solve the problem, are still available, even for those also who want their $15.
This is not the first time Apple has had to set up a website after losing a class action lawsuit. It also did so recently after settling a lawsuit in September of 2011 over frayed power adapters for its MacBook or MacBook Pro. The payoff there ranged from $35 to $79, depending on which year the adapter was purchased.
Nor is Apple the only target for class-action lawsuits. Simply Google "technology vendor" and "class action lawsuit" to see how widespread the practice is. It's safe to say that the attorneys in all these cases received considerably more than the consumers.