With just a few weeks remaining before the final release of Ubuntu Linux 12.04 "Precise Pangolin," Canonical on Thursday released the second and final beta version of the free and open source operating system.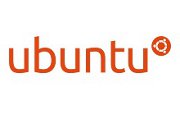 Version 12.04 of Canonical's popular Linux distribution is a notable one for several reasons, including not just the fact that it's a Long Term Support (LTS) release and thus a particularly suitable choice for businesses, but also that it's the first to feature Canonical's new Head-Up Display (HUD) interface.
We already got a taste of HUD in the first beta version, which debuted earlier this month. Now, this second beta release adds a few more features while fixing numerous bugs, according to the official announcement from Ubuntu Release Manager Kate Stewart.
Precise Pangolin will make its final debut on April 26. In the meantime, this new release gives an even closer glimpse at what it will look like. Here's a quick rundown of what has changed since the first beta was unveiled.
1. A New Kernel
The second beta version of Ubuntu 12.04 includes the 3.2.0-20.33 Ubuntu kernel, which in turn is based upon version 3.2.12 of the upstream stable Linux kernel. This is an update from the 3.2.0-17.27 Ubuntu kernel that shipped in Beta 1. Also included is an updated AppArmor patch set for better security.
2. The Latest LibreOffice
LibreOffice is one of the default applications included in Ubuntu Linux, and in this second beta version it was updated to the latest version 3.5.1, which offers increased stability and security.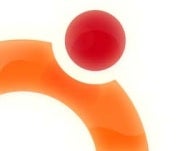 3. An Updated HUD
Further refinements have been made to the HUD interface in this second beta version, according to the release announcement. To access HUD, users simply press the Alt key and type a description of what they want to do; the software then returns a set of corresponding entries.
4. Additions to Ubuntu One
Canonical's Ubuntu One personal cloud service now has a new control panel featuring an installer, setup wizard, and the ability to add or remove folders to sync. Canonical offers 5GB of storage free through Ubuntu One.
5. Tweaked for Tablets
New in the second beta version of the KDE-based Kubuntu 12.04 derivative is a tech preview of "Kubuntu Active," which is "a new Ubuntu flavor designed for tablet devices," Canonical says.
6. The Latest OpenStack
On the server side, the second beta version of Ubuntu 12.04 ships with first release candidate of OpenStack's forthcoming Essex release and will be upgraded again for the final version, Canonical says.
Numerous other tweaks are included as well, and of course we also just recently learned about new privacy measures being added to Ubuntu 12.04.
Feel like putting the Pangolin through some testing of your own? You can download it for free from the Ubuntu wiki site.