It hasn't taken long for Tim Cook to capture the hearts and minds of the Apple faithful.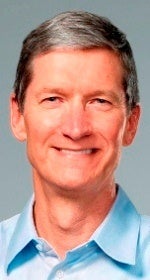 He's garnered a 97 percent approval rating from Apple's workforce, according to a survey conducted by job search site Glassdoor.com.
"While many speculated how Cook would be received by employees and how he would lead the tech giant, he seems to have settled in quite nicely," Glassdoor notes in a company blog.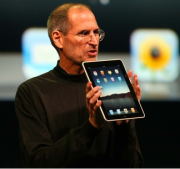 Jobs' rating at the time he stepped down as CEO of Apple in August 2011 was 97 percent, Glassdoor noted, but his rating prior to that was 95 percent.
Cook's rating was part of a larger survey by Glassdoor to identify the top 25 CEOs most approved by their workers.
Other leaders of high-tech companies who finished in the rankings' top 10 were Paul Jacobs, of Qualcomm (95 percent); Larry Page, of Google (94 percent); Paul Otellini, of Intel (90 percent); Pierre Nanteme, of Accenture (91 percent); and Paul Mantz, of VMware (90 percent).
Only one woman is in the top 25 list and she heads a high-tech company: Meg Whitman, CEO of Hewlett-Packard (80 percent).
Leadership Challenge
Initial anxiety over Apple's future at the time of its co-founder's death appears to have faded into oblivion, washed out by product successes like the iPhone 4S and third-generation iPad, and investor sops like dividends.
"In a very short time, concerns about Apple after Steve Jobs seem to have disappeared," Nigam Arora, publisher of an investment newsletter, writes in Forbes. "There is hardly ever a mention of this subject in the media."
"The Apple bulls almost universally accept that Steve Jobs built such a strong executive team and that Apple is on such a strong trajectory that Steve Jobs' genius is no longer needed to propel Apple stock higher and higher," he adds.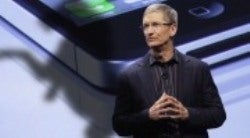 While Tim Cook's popularity is rising high, much of what Apple is pumping out now was conceived during the Jobs era. It remains to be seen if Cook's personable brand of leadership that's winning the hearts of Apple's rank and file will be able to maintain the company's commitment to cutting edge industrial design.
It seems that Cook does quite well when playing "the good cop" but what lifted Apple above other technology companies in the past was its previous leader's ability to play "the bad cop."
That might be a role less palatable to Cook, as was suggested this week by one former Apple software engineer. The engineer, Michael Margolis, complained on Twitter about the user interface for the new Apple TV set-top box, which he asserted was rejected by Jobs five years ago. "Now there is nobody to say 'no' to bad design," he laments.
Follow freelance technology writer John P. Mello Jr. and Today@PCWorld on Twitter.