We've raved about the new Apple iPad's display. We've gauged its graphics prowess in benchmark testing. But it's not the only iPad in town: Apple continues to sell brand-new iPad 2 models, and at a very compelling price–$399 for a 16GB model. So if you're in the market for a tablet, which one should you buy?
The right answer to that question depends on who you are. See if you can find which camp (if either) you fall into in our two lists below.
Buy the New iPad If…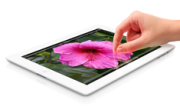 High-quality images are important to you. The foremost argument for the new iPad is its gorgeous, high-resolution display. It's sharper and brighter, and offers more compelling color and detail than the display on the iPad 2. If you appreciate the difference in image quality between standard-definition and high-definition content, you'll want a new iPad.
You love to play games. The new iPad blew its predecessor away on our PCWorld Labs graphics tests.
You need to use a fast connection everywhere. The new iPad is the first Apple tablet that can connect to 4G networks. (You can buy a new iPad that works on either AT&T's 4G network or Verizon's 4G network.) If you go with Verizon, you can also use the iPad as a hotspot, allowing other devices to piggyback on its wireless connection. And Apple now sells only the Wi-Fi version of the iPad 2, so if you need an anywhere connection, the new iPad is your only option among Apple tablets.
You like to keep lots of video and music on your tablet. The iPad 2 is available only with a 16GB capacity. If you need 32GB or 64GB, you're looking at a third-generation iPad.
You love to take pictures with your tablet. The new iPad's camera may not replace your point-and-shoot, but it is far superior to the camera that the iPad 2 carries.
Buy the iPad 2 If…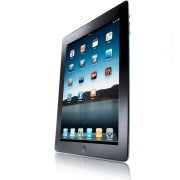 Weight and size are important to you. The iPad 2 is slightly lighter than new iPad: 1.33 pounds to 1.4 pounds. Though that difference may not sound like much, but it's noticeable when you hold the tablet in one hand.
You hate recharging. In PCWorld Labs tests, the iPad 2 lasted 7 hours, 37 minutes while playing a video continuously. That's nearly two hours longer than the new iPad, which held out for just 5 hours, 41 minutes on a charge.
You're, well, frugal. You'll save $100 by buying a $399 iPad 2 instead of the baseline new iPad. That Ben Franklin can buy apps, music, movies, and then some; or you can sock the extra bucks away for the next version of iPad, which is likely to arrive in 2013.
The App Conundrum
You might expect apps to look much better on the new iPad than they do on the iPad 2. But in most instances they don't. If you're viewing an app that hasn't been optimized for the new iPad's high-resolution Retina display, your experience may range from acceptable to unsatisfying.
So far, few of the 200,000-plus iPad apps have been optimized for the new iPad. And Apple doesn't make finding these apps easy; you just have to hunt for ones that brag about being redesigned for the new tablet. It may be months before most app developers catch up with the new iPad's hardware capabilities. So that's a reason to buy an iPad 2 and save some cash, right?
Not so fast. When developers do update their apps, the revised versions will have higher-resolution images and more-demanding code. The images will eat away at your iPad 2's limited storage, and the apps will feel more sluggish running on the iPad 2's older processor. Buying the new iPad today means you'll be less likely to feel that your year-old tablet is obsolete 12 months from now.
Bottom Line
I strongly believe in the value of the high-resolution Retina display. The visual improvement over iPad 2 is visceral and significant, and a great reason in itself to buy a new iPad. Overall, the new iPad is the best tablet on the market today.
Nevertheless, the iPad 2 is a strong lower-cost choice. In a few months it may start to feel underpowered, but by then the rumor mill will be talking up the even better 2013 iPad refresh. And with the $100 you saved, you might be in a better position to afford the new model.