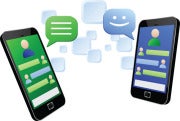 Android is quirky–the operating system has seen its fair share of ups and downs, but fans have stuck by it through thick and thin. We've survived malware scares, buggy phones, and some severe device fragmentation. However, all of that pales in comparison to the real danger to Android: cheap Android phones.
Cheaply made Android phones are the worst thing to happen to the mobile OS since the discovery of malware in the Google Play store. Not only are these "budget-friendly phones" frustrating to use, but their outdated specs and lack of manufacturer and carrier support mean you'll end up with a dud no matter which one you choose.
Before you hit the comments section to tell me how wrong I am, hear me out. When I say "cheap Android phones," I'm not talking about phones that were at one time $299 and are now free–those are generally okay. No, the offending phones I'm warning you about usually cost less than $50 and are often marketed on the low price alone.
Old Hardware
Phones such as the Samsung Galaxy Y, the Kyocera Milano, and the LG Optimus T ruin Android by providing consumers a subpar experience compared with that of premium phones like Samsung's Galaxy S II line or the Motorola Droid Razr Maxx. It takes a lot of corner-cutting to sell a smartphone for $50 or less: Most of these budget phones have outdated processors, low-resolution screens, and too little storage space to hold apps and other data. Some of these phones ship with Android 2.3 (Gingerbread) or newer–but what's the point when the hardware inside the phone can barely power the OS, let alone third-party apps? The processor may have enough juice for you to text and make phone calls, but it probably can't run even simple games like Angry Birds or Draw Something.
Nothing better illustrates this problem than the backlash that has greeted the developers of the recently released game Temple Run. A post on Temple Run's Facebook page announcing the game's Android availability currently has over 6000 comments from people complaining that the game does not work on their particular phone. Unhappy users have taken to Twitter as well.
A quick glance through the comments left on Twitter reveals that a large majority of those complaining are attempting to run the game on budget smartphones. These phones may meet the minimum software requirements necessary to download the app, but the hardware is nowhere close to being capable of running it. With dual-core quickly becoming the norm, and with quad-core phones already making an appearance, it won't be long before budget phones will be unable to run any new apps that take advantage of beefier specs.
No Support
Another drawback to buying budget smartphones is the lack of support from manufacturers. Compared with higher-end Android phones, budget phones are less likely to receive vital updates that fix bugs or other issues. As a result, you'll probably be stuck with a merely semifunctional phone for a year or two until you can buy a new one.
Budget phones are also the least likely to see an upgrade to the newest version of Android. This issue may not a big deal for some people, but the difference in performance between Android 2.3 (Gingerbread) and Android 4.0 (Ice Cream Sandwich), for instance, is significant. A post by James Pikover at VentureBeat shows that phones can enjoy up to a 66 percent boost in performance and gain an extra hour in battery life just by being updated to Ice Cream Sandwich. The LG Optimus T shipped with Android 2.2 and was supposed to receive an upgrade to Android 2.3 a few months after its release. That was almost a year ago, and the phone is still being sold with Android 2.2. In LG's budget Optimus line, only the Optimus S got an update to Gingerbread–and that didn't happen until 11 months after its debut.
You Get What You Pay For
I really hate using this phrase, but when it comes to Android phones, you really do get what you pay for. As the Temple Run kerfuffle shows, budget phones make Android look bad to consumers–and developers. Apps will never work as well on cheap Android phones as they will on nonbudget smartphones, and the people who own cheap phones end up thinking that all Android phones must be problematic. Developers won't want to develop apps for Android due to the amount of extra work and resources needed to support all of these different types of devices.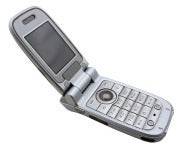 In order to preserve Android's good name, I call upon you, my fellow Android users, not to buy these budget phones. If the only smartphone you can afford falls in the budget category, you're honestly better off buying an ordinary feature phone or holding off until you can afford a premium Android phone. The premium phone will be worth the wait–and should you choose a feature phone in the meantime, at least it will give you a better experience than a budget Android phone will.