Google is responsible for misleading and deceptive ads that use the name of a company to direct traffic to a competitor's site, an Australian court ruled on Tuesday.The Federal Court of Australia ruled in an appeal that Google is responsible for misleading and deceptive advertising targeted to appear near search results for a competitor's name. The Australian Competition and Consumer Commission (ACCC) brought the case to court over four instances of misleading ads. In an earlier ruling a primary judge had ruled in favor of Google.In the four cases, searches for a company's name brought up sponsored links containing that name — but the links led to the websites of competitors that had paid for the ads.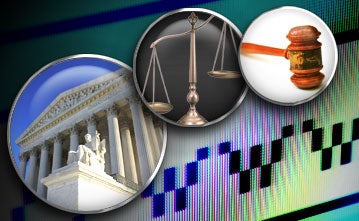 Ads containing the name Harvey World Travel, for instance, had in fact been placed by Australian travel agency STA Travel. People searching for Harvey World Travel were served sponsored links that bore the name of the company, but in fact linked to statravel.com.au, according to the court ruling.Comparable misleading advertising lead searchers to websites of competitors of Honda Australia, Alpha Dog Training and Just 4x4s Magazine, according to the ruling. The Federal Court said that Google, by allowing companies to use the names of their competitors to advertise next to organic search results, violated the Trade Practices Act (TPA).
The court ruled that Google "engaged in conduct that was misleading or deceptive or likely to mislead or deceive in contravention of section 52 of the TPA."The court ordered Google to pay ACCC's trial costs, and gave the company two months to review all its procedures and report on how it plans to change them to prevent reoccurrences. The company must also review its compliance with the law annually and provide a report to ACCC, the court ruled.The ACCC said it appealed the ruling of the primary judge because the ruling raised important issues about the role of search engine providers and publishers. The latest ruling makes clear that Google and other search providers that use similar technology will be directly responsible for misleading and deceptive paid search results, it said.Google said it was disappointed by the Federal Court's decision.
"Google AdWords is an ads hosting platform, and we believe that advertisers should be responsible for the ads they create on the AdWords platform," a Google spokesman said via email, adding that Google already removes ads if it is notified that they violate terms and conditions. The search engine company said it is reviewing its options in the light of the court's decision.
Loek covers all things tech for the IDG News Service. Follow him on Twitter at @loekessers or email tips and comments to loek_essers@idg.com