Linux powers countless smartphones, TVs, supercomputers, financial transactions, and websites around the globe–not to mention desktops–but the fact remains that most of us have no real idea where it comes from.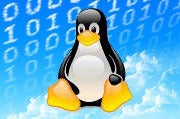 Enter the Linux Foundation, which on Tuesday released a new report (PDF) detailing just that, including the top contributors to the kernel at the heart of the free and open source operating system.
Ready for a surprise? For the first time since the Linux Foundation began producing this annual report four years ago, Microsoft now appears on the list of current contributors at No. 17, meaning that it contributed roughly 1 percent of the changes made to the kernel since the release of Linux 2.6.36 in late 2010.
For a company that once called Linux a "cancer," that's pretty impressive.
8,000 Developers From 800 Companies
The kernel at the core of the Linux OS is the result of one of the largest cooperative software projects ever attempted, the Linux Foundation points out.
New releases come out every two to three months featuring between 8,000 and 12,000 changes from more than 1,000 developers representing nearly 200 corporations.
Close to 8,000 individual developers from 800 or so companies have contributed to the kernel since 2005, and the majority of them–60 percent, to be exact–come from a top 10 set of contributors. Included among those are individuals not sponsored by any company–accounting for roughly 18 percent of the changes–along with developers working for Red Hat, Novell, Intel, IBM, Oracle, and Nokia.
More than 75 percent of recent work on the Linux kernel, in fact, is done by paid developers, countering the frequently perpetuated myth that it's a "hobbyist" platform. Other companies represented include Fujitsu, Texas Instruments, Broadcom, Google, and Analog Devices.
The video below describes in more detail how Linux is made over time.
'A State of Ubiquity'
Since the release of Linux 2.6.36, Red Hat has accounted for more than 10 percent of the changes made to the kernel, making it by far the top single contributor.
Further down on that list, however, is Microsoft, with 688 changes, amounting to 1 percent since then.
"Because Linux has reached a state of ubiquity, in which both the enterprise and mobile computing markets are relying on the operating system, Microsoft is clearly working to adapt," the Linux Foundation explains in its press release for the report.
Indeed, as a testament to Linux's growing ubiquity, it would be hard to imagine any better proof than Microsoft's involvement in this way.
You can download the full report as a PDF from the Linux Foundation site.