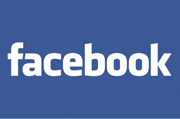 Facebook has denied Yahoo's claims of patent infringement and shot back with counterclaims that Yahoo infringed 10 Facebook patents.
In its response to Yahoo's patent infringement suit filed on Tuesday, Facebook accuses Yahoo of infringing 10 of its patents in several of Yahoo's most popular services including the Yahoo homepage, Yahoo Finance, Yahoo Sports and the Flickr photo sharing service.
Facebook also argues that one or more of Yahoo's patents are invalid and shouldn't have been granted in the first place, and that Facebook had an "express and/or implied license" to use one or more of the patents.
Yahoo sued Facebook last month, accusing it of violating 10 patents that Yahoo claimed were fundamental to how the social network operates.
"If Yahoo thought Facebook was a soft target due to its IPO, today's 10 patent infringement counterclaims show it barked up the wrong tree," patent expert Florian Mueller of the FOSS Patents blog said on Twitter.
Two of the patents Facebook is asserting were for technologies developed at Facebook, Mueller noted, while the other eight were acquired from other companies including IBM and Philips.
Facebook is asking the court to dismiss Yahoo's case against it and to award Facebook damages for Yahoo's alleged use of its technology, according to the filing, in the U.S. District Court for the Northern District of California.
Facebook didn't immediately respond to a request for further comment.
In a statement sent via email, Yahoo said it had only just received the filing but that it believes Facebook's claims are without merit.
"As we have made clear from the outset, the unauthorized use of our patented technology is unacceptable and must be resolved appropriately," Yahoo said. "Other leading companies license these technologies, and Facebook must do the same or change the way it operates."
The patents Facebook is asserting in its counterclaims are U.S. patent numbers 7,827,208; 7,945,653; 6,288,717; 6,216,133; 6,411,949; 6,236,978; 7,603,331; 8,103,611; 8,005,896; and 8,150,913. They can be viewed by searching at the U.S. Patent & Trademark website.
James Niccolai covers data centers and general technology news for IDG News Service. Follow James on Twitter at @jniccolai. James's e-mail address is james_niccolai@idg.com